The Furness and South Lakeland Group staged an event to celebrate the Queen's Platinum Jubilee at the Fairfield Masonic Hall, Barrow in Furness, in June 2022.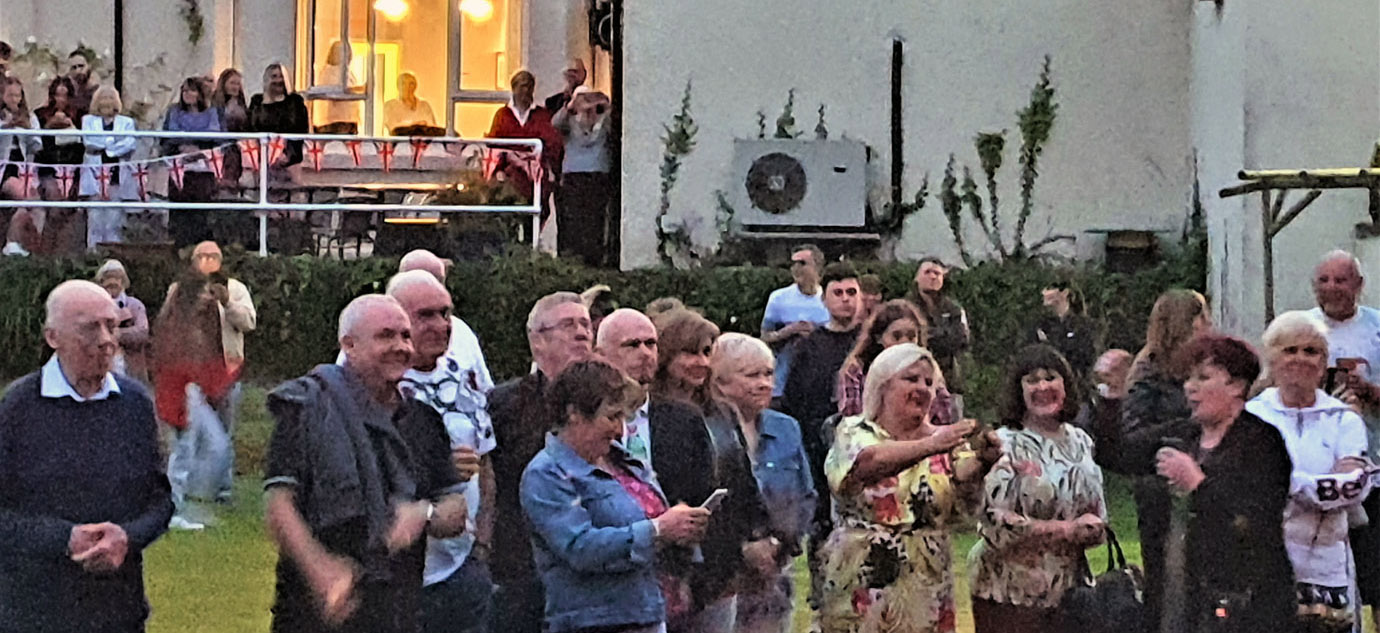 The event, whilst staged to celebrate our Queen's special milestone was also an opportunity designed to encompass the whole family of both Masons and non-Masons. Everything was set up outdoors with various attractions to keep all amused. Music kept the atmosphere jolly, as the most popular songs from 1952 to the present day were played through the evening.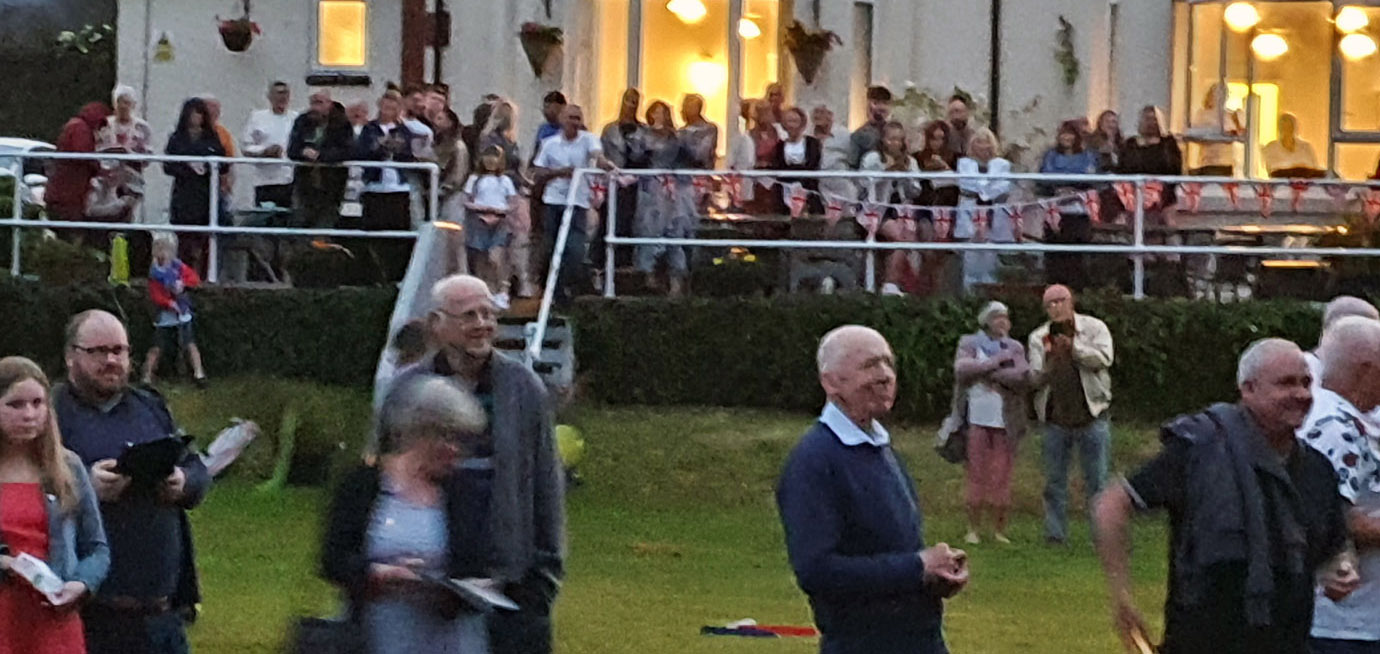 A beacon, being the central attraction and focal point, was to be lit at 9:45pm to correspond with others being lit throughout the country. To pass the time before it was lit, a barbecue of burgers and sausages, together with copious amounts of salad had been prepared in abundance to feed the 140 odd who attended. Needless to say, the bar was kept very busy during the whole event!
As usual, everything did not go according to plan as the heavens opened just as the food began to be served, which dampened the activities outside.  With the normal British stiff upper lip, everyone adapted to prevent the weather from spoiling the event and everything moved indoors, which thankfully the 'Fairfield' easily accommodated.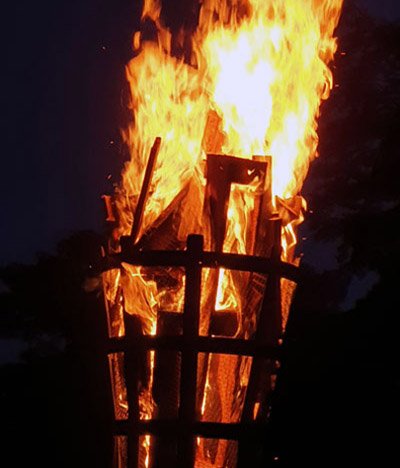 The beacon was duly lit at approximately 9:45pm but due to one or two bits of wood being slightly damp it did take a little longer to ignite.
This was the first charity event staged by the new group chairman Gary Rogerson and group charity steward Phil Renney after cancelled events due to the COVID affected years. It was a perfect start that even the weather could not spoil.
To see Assistant ProvGM Peter Schofield up a ladder, wearing flame proof gloves, being handed a flaming stick by Gary, whilst Phil poured a highly flammable accelerant onto the beacon resembled a scene worthy of a 'Carry on' film!
Children, who had been enjoying the outside entertainment until it was 'rained off', entertained themselves once indoors by assisting in every aspect required to keep the event rolling forward. Everyone played their part in the cleaning, recycling, running of the bar, entertainment and serving tables. It was refreshing to see everyone pulling together to ensure a successful occasion.
No doubt, the event will provide a sum for charity and once the accounts are complete the figure will be announced. Gary and Phil thank all who attended and their effort in making it a great success. Keep abreast of the next charity event to avoid missing out on the opportunity to mingle with the Masonic family in a relaxed atmosphere, whilst assisting those who are less fortunate than ourselves.