North Fylde Freemasons who meet in Fleetwood and Cleveleys have secured grants of £6,500 from the Masonic Charitable Foundation (MCF). The MCF is funded entirely by Freemasons and their families and it is one of the largest grant-making charities in the country, and together with a further grant of £3,500 donated from the West Lancashire Freemasons' Charity by its CEO Steve Kayne, is helping to reduce homelessness and poverty in the Borough of Wyre.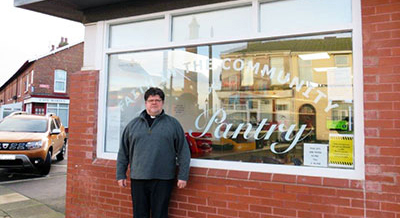 This funding comes at a time when COVID-19 has added to the suffering of marginalised groups within the borough; a time when the Freemasons of the North Fylde Group have already risen to the challenge which they did by providing over 3,000 cooked meals in the first lockdown and thereafter providing 1,000s of items for local foodbanks at Christmas.
North Fylde Group Chairman Peter Greathead said: "I am delighted to have secured the funding to support the important work that 'Faith in the Community' is doing to combat homelessness and poverty in Wyre, which is a major contributor to reduced life chances and expectancy in the borough."
Faith in the Community is a charity which brings together the work of two local Christian groups, the Roman Catholic parishes of St Wulstan's and St Edmund's and St Peter's and St David's which is Church of England. A number of charitable groups which have previously been run as stand-alone units like the Mustard Seed Group and the Fleetwood Foodbank have become involved in the effort. One of the main drivers in setting up this new organisation is Canon John Hall, who is also the Provincial Grand Chaplain of West Lancashire Freemasons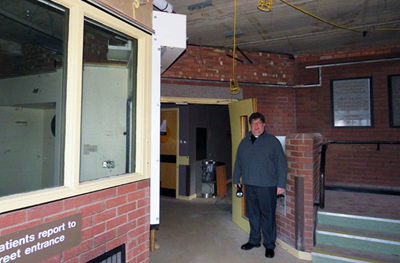 The home of the project is in what was Fleetwood Hospital, now derelict, which, through the generosity of local people and businesses, is being transformed into a centre which aims to alleviate hardship within the Borough of Wyre. It already houses 'The Pantry' which is a gateway to support those who are threatened with being made homeless or are finding it difficult accessing benefits. Offering direct advice from housing providers and NHS services, all of whom will have offices within the building, it is hoped that the Pantry will bring short term relief to those in need whilst guiding claimants towards advice on housing and rehabilitation.
Canon John Hall remarked: "We are absolutely delighted to have received a grant of £10,000 from both the West Lancashire Freemasons' Charity and from the Masonic Charitable Foundation. The fact that members of local lodges have been willing to campaign on behalf of the Pantry goes a long way in affirming the very positive work we do.
The Pantry alone looks after 100 to 250 people a week. On average we spend £6 per person per week. The shop costs us £5,000 a year to rent from Fleetwood Trust with running costs on top of that. John added that they have outgrown the current Pantry and are looking to develop more areas within the old hospital which is estimated to cost £90,000.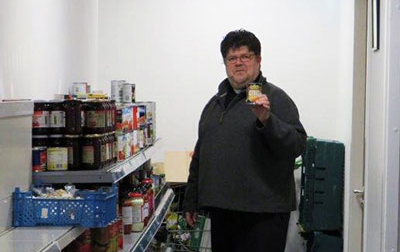 Members of local lodges and chapters have taken a very keen interest in our work and have offered huge amounts of frozen meals, bags of groceries and now this huge monetary donation. It costs the food distribution network around £500 a week on average, so this contribution helps enormously
People who are supported range from those finding it difficult to manage their budgets, those on furlough, and those recently unemployed and awaiting benefits, as well as those isolating as a result of the virus. We support the young, elderly and those in the middle. Folk in Fleetwood, Cleveleys, Poulton, Carleton, Hambleton, Pilling and Preesall have all been helped."
A big thank you must go to Freemasons in both West Lancashire and beyond.