Freemasons across West Lancashire unable to meet due to COVID-19 restrictions, rallied round to donate £40,540 in cash and 82,653 food items to assist 29 local food banks in the Christmas appeal.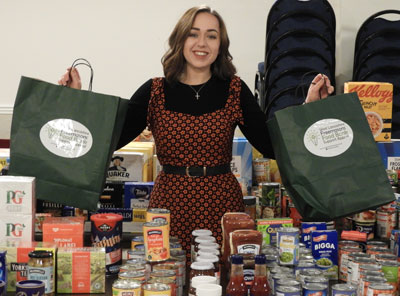 It is a sad fact that because of the pandemic, the demands on foodbanks have soared, and many disadvantaged and vulnerable adults and children faced the prospect of a Christmas with little to smile about.
Throughout the North West, individual Freemasons wanted to help out, so it was decided to pull things together across the region to co-ordinate a more structured response.
Time was tight if a pre-Christmas deadline was to be met. Leader of West Lancashire Freemasons, Tony Harrison, put out a call just a few weeks ago challenging members from across the Province (which covers an area from Barrow and South Lakeland in the north to Liverpool and the Manchester suburbs further south) to join in an effort to help out by donating items of food, and identifying local food banks that would benefit. The call was answered, and the response has been outstanding.
In the run up to Christmas, Freemasons across the Province have been collecting food, Christmas treats, toiletries and toys to donate to local food banks. It has been a co-ordinated effort, with the 19 groups within the Province utilising the local Freemasons halls as collection and storage points.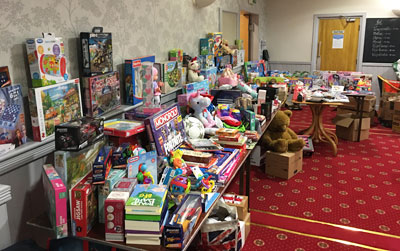 Many members, self-isolating or shielding, or just too nervous to go shopping, made monetary donations totalling £40,540, and 82,653 items of food and Christmas treats have been delivered to 29 food banks in towns and cities the length and breadth of West Lancashire, leaving plenty of time to ensure that they get to the needy in time for the festive season. 1,000s of toys have also been distributed.
There are many stories of individual and group efforts, but the bottom line is that this has been a tremendous example of what Freemasons can achieve together. All this has been done with the grateful thanks and appreciation of community volunteers across the region who give of so much of their time and effort running foodbanks and supporting communities.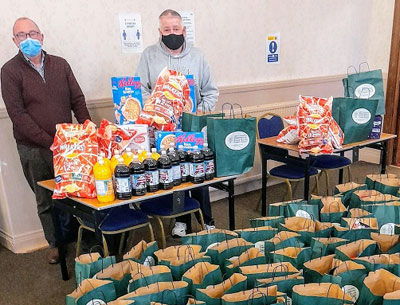 Let's not forget the recipients of our donations, and hope that, although we will not be witness, there is some joy and laughter in these difficult times.
Tony Harrison, said: "Even though these are difficult and unprecedented times, no-one should have to go hungry, especially at Christmas. We are so glad that we are able to provide help and support to so many families across the whole of West Lancashire.
Local Freemasons have achieved all of this in just a few weeks and I hope the food, treats and toys that have been delivered will spread a little joy. We will continue to raise money and donate our time to serve the community."