The brethren of Fraternity Lodge No 4072 had anticipated an exciting start to the new season when they sat down to plan their first meeting of the 2020/21 Masonic season. It should have been their centenary meeting, having been consecrated in June 1920. The principal guest on the occasion was to have been Tony Harrison, Provincial Grand Master.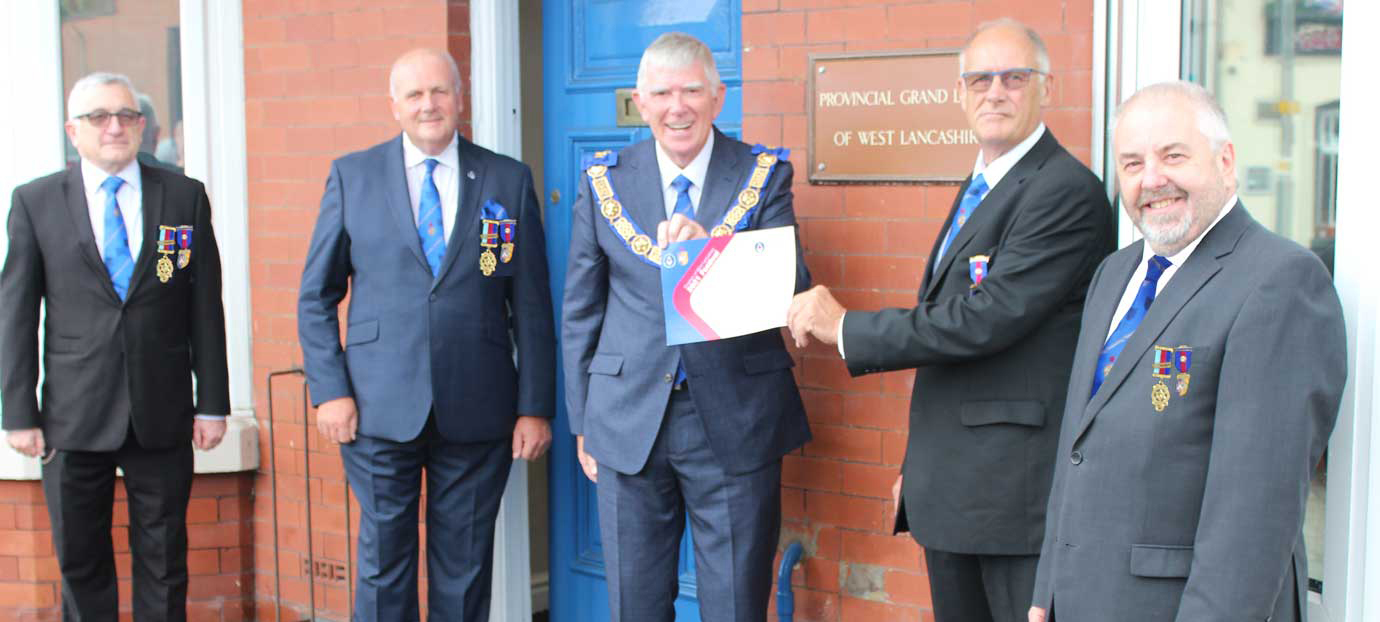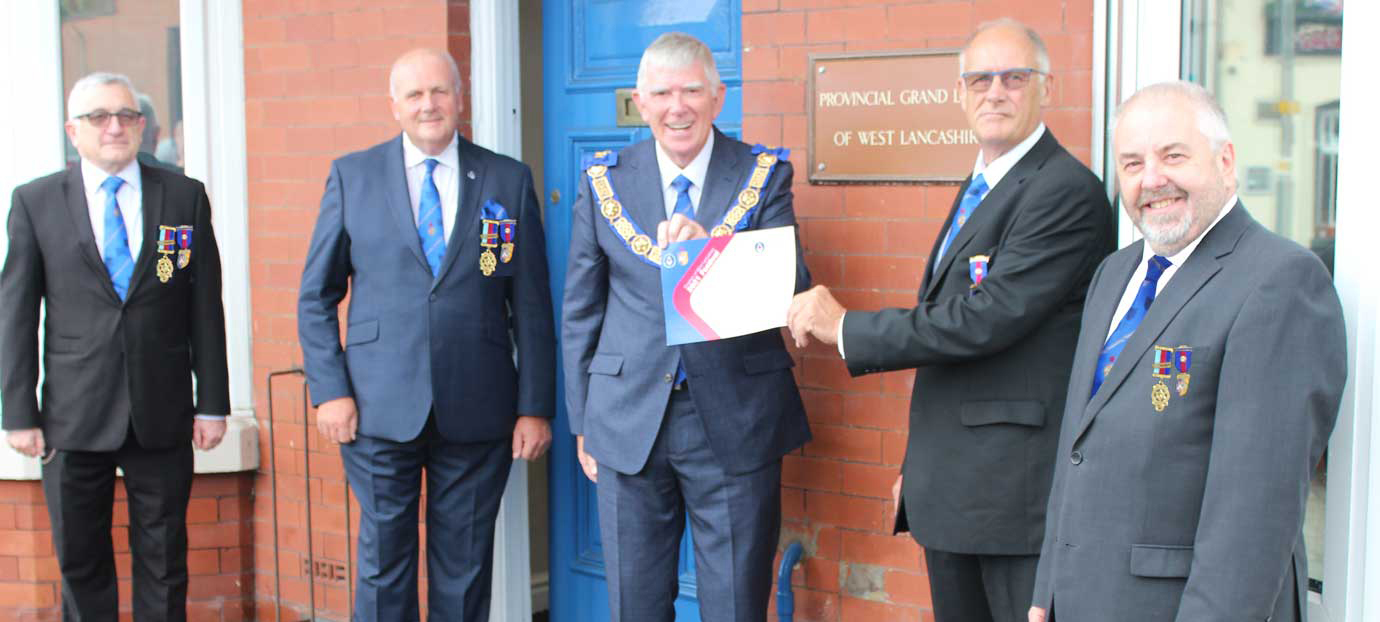 Sadly, due to current COVID-19 restrictions, this is no longer to be. With a heavy heart the WM, Alan Brindle, after consulting will the members of the lodge, decided to postpone the celebration until a time when they can be joined by their Masonic colleagues to make it the memorable occasion it should be.
Not wanting to let the moment go by without some form of commemoration, they decided that they would present a cheque to the West Lancashire 2021 MCF Festival, realising that by the time the centenary celebration was likely to take place, the Festival would be over.
Had the celebration taken place as originally planned at the first meeting, a cheque for £4,072, in recognition of the lodge number, was to have been presented to the PrGM Tony Harrison, who is also President of the MCF 2021 Festival.
Tony, along with Vice President of the Festival David Winder, Preston Group Vice Chairman John Rimmer and with two members of the lodge, Chris Butterfield and Merrick Wilding, the lodge charity steward, met at the Provincial Office in Leyland where they were pleased to make that presentation.
To find out more about the West Lancashire 2021 MCF Festival, click here
To visit the MCF website, click here