The South Eastern Group's endeavour to supply reading materials to local schoolchildren has garnered widespread support, earning accolades from schools and their students alike.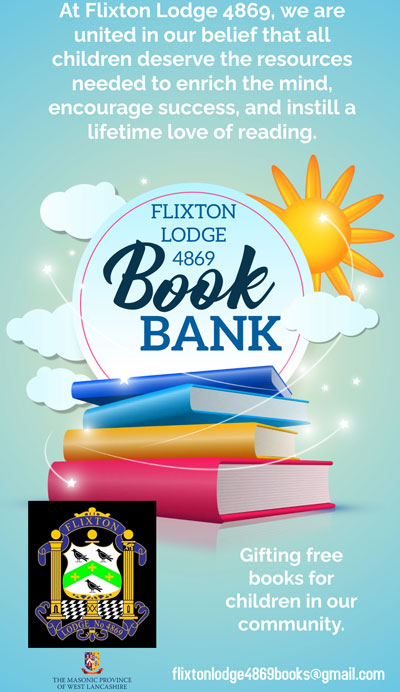 Brethren form Flixton Lodge No 4869 established the Book Bank in response to the rising cost of living, firmly believing in every child's right to access resources that nurture their minds, foster success and cultivate a lifelong passion for reading. While food banks address the physical needs of families, the Book Bank aspires to nourish the intellectual growth of their children.
The initiative demonstrated its success as the initial collection of books swiftly found their way into the hands of vulnerable children. The South Eastern Group has received yet another request for assistance from a local school, as indicated in the following email from the Assistant Headteacher at Urmston Primary School.
"Good morning,
I am writing in response to your email regarding books for some of our vulnerable pupils. Both myself as English Lead and my colleague, Helen Cooper, express our heartfelt gratitude for this exceptionally generous offer. In our roles as English Lead and Pupil Premium Lead, we consider a donation of books for our vulnerable pupils a truly remarkable and generous contribution.
Currently, we have 29 pupils on our pupil premium register, categorized by year groups as follows:
EYFS:
Reception = 1 pupil
Key Stage 1:
Year 2 = 5 pupils (1 SPP)
Key Stage 2:
Year 3 = 4 pupils
Year 4 = 6 pupils
Year 5 = 5 pupils
Year 6 = 8 pupils
Once again, thank you.
Kind regards,
Mrs. Hall
Assistant Headteacher,
Urmston Primary School."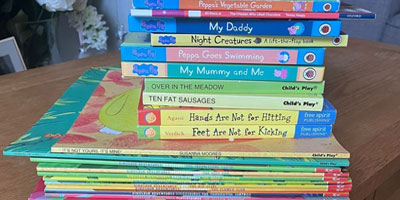 With increasing requests for assistance, it is evident that a significant demand exists for this service. It has transcended the scope of a single lodge's initiative and now relies on the collective support of lodges within the South Eastern Group.
If you wish to contribute to the purchase of books for our local vulnerable children, please reach out to Wayne Devlin at waynedevlin4109@gmail.com for guidance on required book selections. Additionally, your local bookshop can advise on suitable books for the mentioned 'key stages' in the school's email.
This exemplifies the impact of Freemasonry in our community and the South Eastern Group highly values any assistance in ensuring that every vulnerable child has access to a book for their reading pleasure.