As autumn rolls in and the start of the Masonic season is upon us, Fleetwood Masonic Hall joined in with the many landmarks of Fleetwood and opened its doors to the public on Heritage Open Days.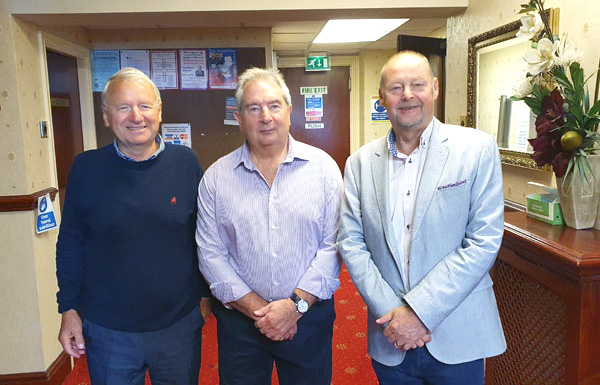 Masonry has had a long history in Fleetwood with the first lodge, Hesketh Lodge No 950, consecrated in 1863 and named after Peter Hesketh who hired the eminent architect of the time, Decimus Burton, to work on the railway and the first buildings of the port in 1836.
Originally, Fleetwood's Masonic lodges met in pubs and hotels such as the historic North Euston Hotel. In the 1950's the need for a permanent home became a necessity due to unsatisfactory service and terms applied by some local public houses where the lodges met. Also, in common with the rest of the Fylde coast in those post-war years, there were long membership waiting lists and it was anticipated that there would have to be an increase in the number of lodges meeting in Fleetwood.
Number 32 The Esplanade, Fleetwood, was originally a private residence before then becoming an orphanage. The lodges and the other Masonic Orders came together to purchase the building after Hesketh Lodge received a legacy from a former member of £300. A deposit of £240 was made for the purchase of the building.
The hall was consecrated on Thursday 22 March 1956 after major structural alterations had taken place to create the hall as it is today. In a twist of fate, there were so many brethren who wanted to attend the consecration that the celebratory banquet had to be held at the Marine Hall later that same day.
After months in the planning, the Fleetwood Masonic Club Secretary and North Fylde Group Publicity Officer Peter Dunn welcomed over 150 visitors to the hall on Heritage Open Days. The visitors were treated to a tour of the building, its history and architecture and had the chance to meet members of the fraternity who through their experience gave enlightening talks about Freemasonry, its history and its charitable giving.
Throughout the two days members of both Fleetwood and Cleveleys Masonic Halls joined together to ensure the open days were a huge success.
Those members included North Fylde Group Chairman John Cross, the Fleetwood Masonic Club Chairman Jim Gregson, Gavin Egan the Provincial Grand Tyler, Russell Forsyth Provincial Senior Grand Deacon and group membership officer, Paul Smedley. Bob Boal, Chris Hardingham, Warren Langford, Martin Poole and Barry Simmonds also assisted as guides to the visitors.