Members of one of the oldest lodges in the Ormskirk and Bootle Group, Fermor Hesketh Lodge No 1350, held their installation meeting at the Litherland Masonic Hall. After the lengthy break due to the lockdown restrictions that were in place, with the members and many guests witnessed the installation of Brian Cunliffe as their new WM for the forthcoming season.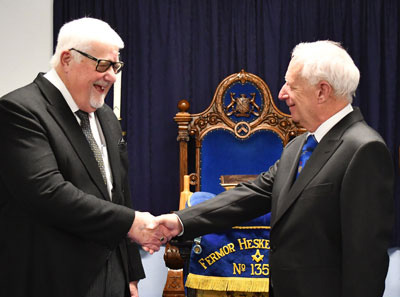 The night was also a special occasion for the lodge members, as they were pleased to welcome Stewart Cranage the Provincial Grand Mentor, representing the Provincial Grand Master Tony Harrison, as their principal guest for the evening. Stewart was accompanied on the night by Graham Chambers the Chairman of the Ormskirk and Bootle Group along with acting Provincial grand officer Stephen Oliver.
On the night, the lodge was opened by the outgoing master John English, who, due to the COVID-19 pandemic, has presided over the lodge in the role of WM for the last three seasons. On completing the opening of the lodge and conducting the business, the assembled brethren welcomed Stewart into the meeting.
At the commencement of the installation ceremony, the master elect, Brian Cunliffe was presented by Kenneth Meath before being installed in the chair of King Solomon in fine style by John. After the officers for the forthcoming year were installed, the address to the master was delivered by David Sullivan, the address to the wardens by Derek Atherton and the address to the brethren of the lodge by Stewart Cranage.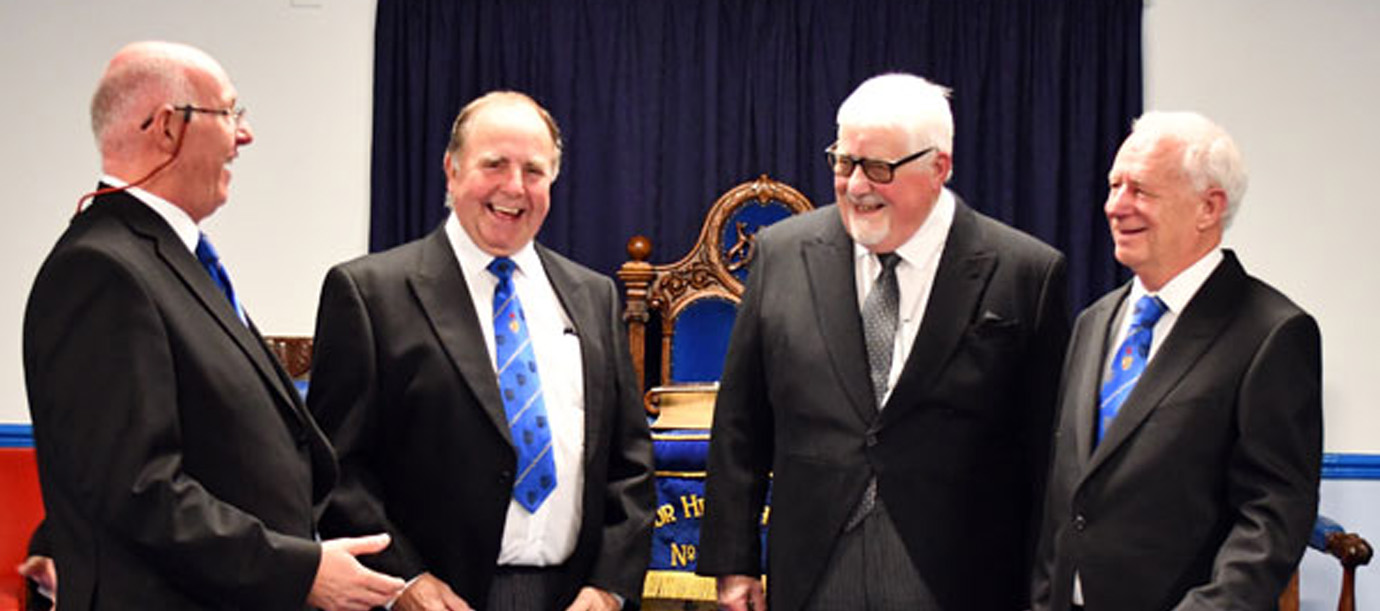 Brian's first duty as master was a pleasant one, as he presented cheques to Stewart on behalf of the members of the lodge, they were; £100 to the Linacre Mission, £300 to Asmall Primary School, £200 to the Walton Centre, £100 for Cancer Relief, £100 to the Tithebarn Masonic Care Home and £100 to Stroke Awareness.
Stewart, on behalf of the recipients, thanked the members of Fermor Hesketh Lodge for their very generous donations, saying: "For a small lodge to donate such a large amount after the lockdown to a number of worthwhile causes is magnificent."