The Swallows Head & Neck Cancer Support Charity has grown some since its inception and received their full registered charity status in November 2012. They now have branches up and down the country. Their main activities involve supporting head and neck cancer sufferers, their carers, friends and family members, with practical support during their ordeal.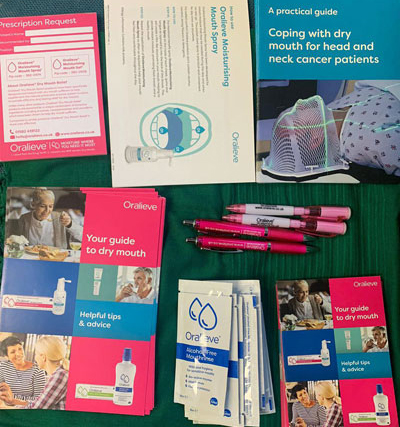 They are known as 'The Swallows' because of the difficulty many people have with swallowing, following treatment for head and neck cancer. They meet every 2nd Wednesday of the month from 7pm at Blackpool Cricket Club, Stanley Park, Blackpool and everyone affected by cancer is welcome. However, much of their funding comes from members' and public donations.
A massive thank you, therefore, went to the members of Fairhaven Lodge No 5076, who recently donated £150 to help with the cost of the patient support boxes they provide to patients. This money will help fund 10 boxes full of important information and products to help patients who are suffering with the side effects of the treatment in their fight against this debilitating complaint.
The patient is the focus for support, help and signposting. However, the role of caregiver and others is vital too, with their own support needs often overlooked. It is Swallows intention for every person affected by head and neck cancer to have access to support at the point they need it and by the method of their choice on a 24/7 basis. This could be by telephone, email, or social media.
Charity Patron Emma Louise Jackson BEM, whose father is Ian Jackson of South Shore Lodge No 4672. was awarded her British Empire Medal in the Queen's New Year Honour's for her work with charities. Another Swallows activist is Derek Lewthwaite, the almoner of Foxhall Lodge No 7484 and WM of Kirkham Lodge No 6615.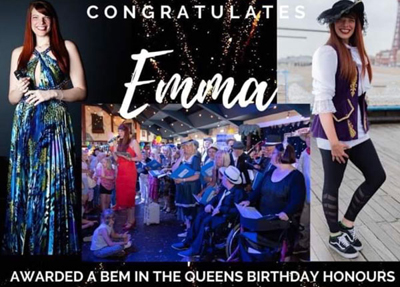 This is the third time that Fairhaven Lodge have donated to Swallows. Having previously donated £200 in 2013 and in 2014 they gave £250. Despite having suffered the current restrictions on meetings, the lodge have still managed to provide over £1,000 to charitable causes, most notably the MCF 2021 Festival.
The master of Fairhaven Lodge, Neil Curtis, said: "As master, I wanted to help a local charity and with all the work Emma has done for local charities I thought it would be nice to help Swallows out a little. Especially as Emma was awarded her BEM by the Queen in the New Year's Honours.
Fairhaven Lodge charity steward, Terry Stevens-Lewing, was keen to stress the importance that all of the lodge members place on donating funds to local charities. He said that he was looking forward to a time when the members could meet again and re-establish a constant funding stream of funds to worthy causes.