The Provincial Food Bank Appeal initiative gave Eccles Group Masons another opportunity to support their community and they have once again responded to the call.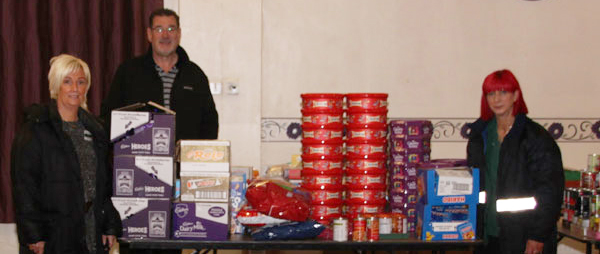 Over £1,400 was donated by the brethren of the group and their friends, to purchase donations. This was spent at Morrison's in Eccles who topped it up with an extra 10%, which when added to the food and toiletries already donated, gave the group a grand total value of more than £2,350.
These donations shall now be distributed by the Salford Foodbank charity through its distribution centres at Salford Loaves and Fishes, GoChurch South Langworthy, St Philips Chapel Street, Swinton Gateway, Broughton Hub, St Andrews Church and Mustard Tree in Eccles and at BigLocal in Little Hulton.
The Salford Foodbank gave out 5,661 three-day emergency food supplies to people in crisis in 2019 and 2,284 three-day emergency food supplies to children in 2019. Demand this year has been even higher mainly due to the COVID-19 outbreak and this food will help many families this festive season.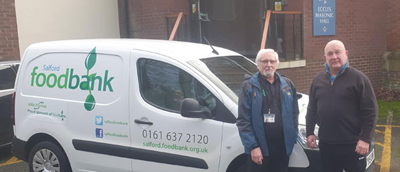 A Salford Foodbank's spokesperson commented: "We don't think anyone in our community should have to face going hungry. That is why we provide three days nutritionally balanced emergency food and support to local people who are referred to us in crisis. We are part of a nationwide network of foodbanks, supported by The Trussell Trust, working to combat poverty and hunger across the UK."
One foodbank visitor commented: "The foodbank was there when we really needed it, it was an absolute lifeline."
Our thanks for making this happen go to Mike Brindle, the group's foodbank co-ordinator, his volunteers, Morrison's and their representative Sue Morris and all the brethren of the Eccles Group who have made and raised these donations.