Duncan Taylor last sat in the master's chair of Lodge of Concord No 343 in 2001, which was 20 years after he had been made a Mason. He had hoped to return to the chair in 2021 to maintain his 20-year policy.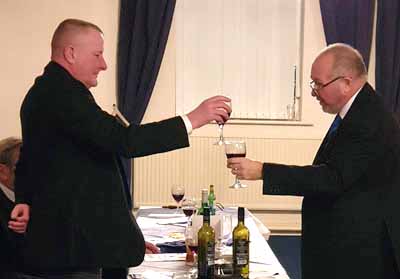 Sadly, COVID intervened and impeded that ambition. Unperturbed, Duncan is now back in that chair following the 2022 installation. Only 19 years until the next one?
Outgoing master, Bob Hampson, delivered a wonderful and sincere installation ceremony for Duncan. The COVID cobwebs had well and truly been swept away from the ritual and all present enjoyed an excellent ceremony.
A highlight of any Lodge of Concord installation is the presentation of the 'Sutcliffe Jewel' to the immediate past master. John Sutcliffe was a prominent member of Lodge of Concord, having been initiated in 1910 and took part in the centenary celebrations in 1914.
John celebrated his 50 years in Freemasonry in 1964 and enjoyed the 150th anniversary of Lodge of Concord in the same year. He was a Past Provincial Grand Warden and held many roles within this lodge. He was master at the time of the consecration of their daughter lodge, Centenary Lodge No 4908, in 1927. John Sarti delivered a moving presentation of the Sutcliffe Jewel to the immediate past master Bob Hampson, which is worn on his collar.
The Provincial Grand Master Tony Harrison was represented by Dave Asbridge who was accompanied by the Preston Group Chairman John Rimmer.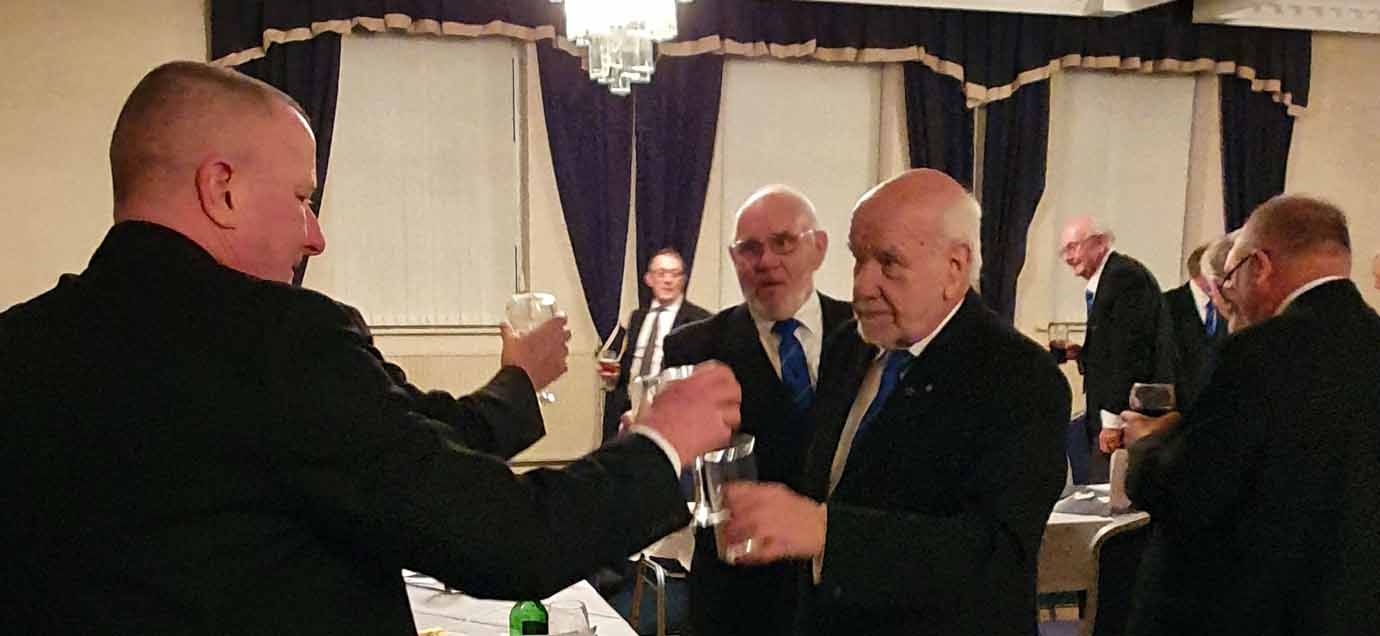 At the installation banquet, Dave Asbridge congratulated Duncan Taylor on his installation but also paid tribute to Bob Hampson who had served the lodge throughout the pandemic.
Ray Thompson delivered a hearty 'masters song' accompanied on the ivories by David Williams. Always the best part of any installation.