The WM of Dona Conferentes Lodge No 9392, Jeff Lucas, decided it would be a good idea to visit a number of charities which the lodge has supported over the last few years, starting with the Blackpool Carers Centre.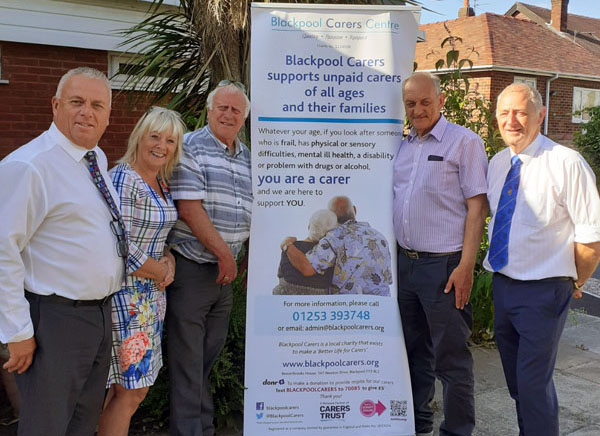 Jeff, along with members of the lodge Allan Lock and Chris Tittley joined John Topping (Trustee of Blackpool Carers Centre) and Jeff's daughter Debbie and grandson Loukas went for a tour of the BCC premises on Newton Drive, Blackpool. Debbie works for SR8 Medical which has delivered free first aid training to the young carers and one of the trainers is Paul Wharton-Hardman, the WM of Leyland St Andrew`s Lodge No. 7391.
The visiting party was greeted by Terry Hodkinson, Head of Business Development and Fundraising, who gave a very enlightening tour and explained the work of the carers centre and the considerable funds needed annually to support over 8,000 young and adult carers.
Over the years, Terry has visited a number of Fylde coast lodges along with young carers and those who are cared for so that a better appreciation and awareness can be gained of the daily challenges faced by the young carers, some as young as five years of age who may be dispensing medication to a parent or supporting siblings at home in their daily needs. The young carer then goes on to spend the rest of their day in school.
Terry explained that the Blackpool Carers Centre staff go into schools to provide an additional layer of support and extra information to the school.  After school, young carers are encouraged to attend the centre to mix with other young people, receive support with homework and generally enjoy the company of others.
Part of the Blackpool Carers Centre building was the subject of the television programme DIY SOS when a part refurbishment of the house was undertaken by presenter Nick Knowles and his team. The episode is still broadcast periodically and the annual Children in Need fund raising event regularly features life at the Blackpool Carers Centre and the hard work of all the staff.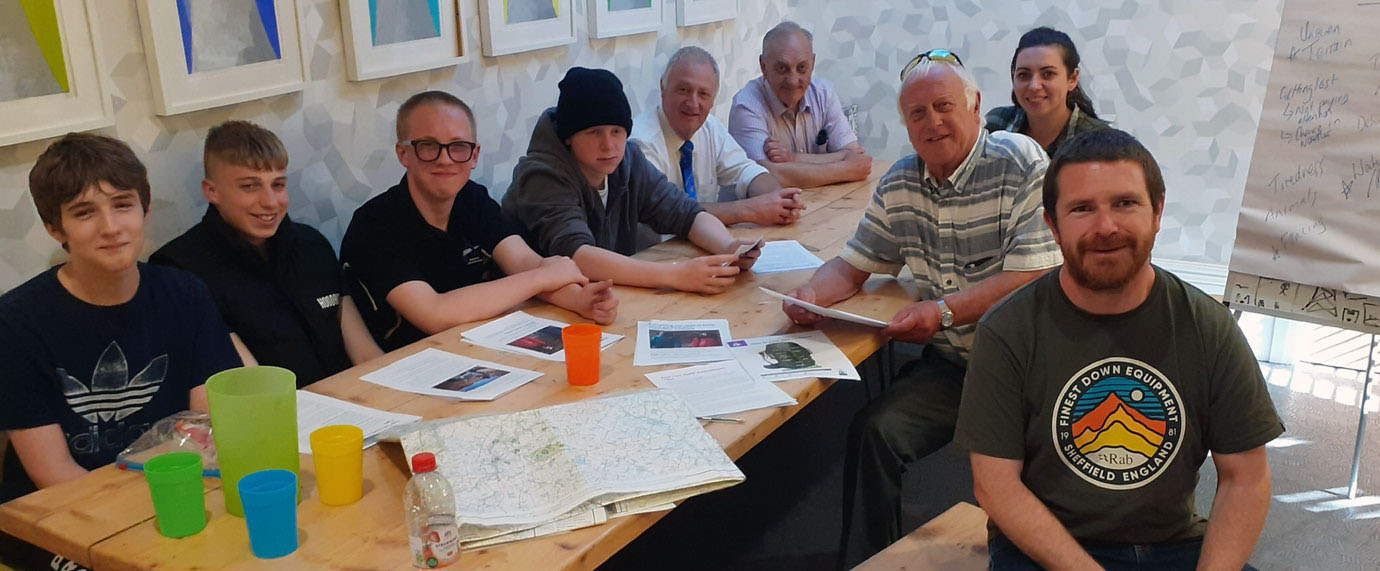 Some of the young carers are presently undertaking the Duke of Edinburgh Awards Scheme and it was a very humbling experience to hear about all they do for their loved ones, young and not so young.
Further information on the Blackpool Carers Centre can be found on their website by clicking here.