Garston Masonic Hall was the venue for the installation of David Atkinson, Mersey Valley Group Deputy Chairman, into the chair of King Solomon in Lodge of Allegiance No 7352 for second consecutive year in a row.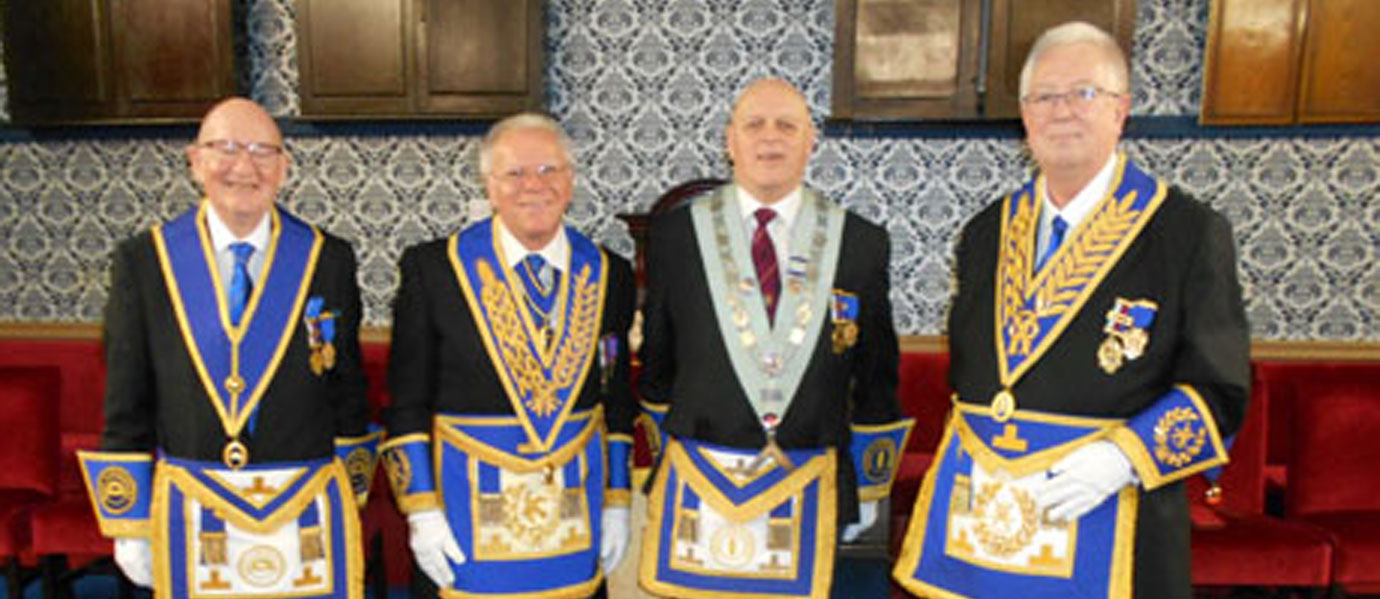 David opened the lodge in due form and completed the domestic business he then requested that Kenneth (Ken) Dobie to take the chair of King Solomon for the subsequent installation.
The director of ceremonies Andrew Dobie retired from the lodge and on his return announced Past Assistant Provincial Grand Master Derek Parkinson, the representative of the Provincial Grand Master Mark Matthews, accompanied by Mersey Valley Group Chairman John Murphy, group vice chairman John Gibbon and other distinguished brethren requested admission.
After David reaffirmed his obligation, he was then installed into the chair of King Solomon by Ken and the brethren processed around the lodge acknowledging David as WM of the Lodge of Allegiance. After the brethren had returned to their seats, Ken did an explanation of the working tools in the third, second and first degrees.
On completion of the installation, Derek Parkinson congratulated David on becoming WM again and Ken as the installing master for a very fine ceremony. David then presented Derek with three cheques; £100 for Garston Masonic Hall, £200 for Broadgreen Hospital and £100 for the West Lancashire Freemasons' Charity.
Following the closure of the installation ceremony the brethren retired to a drink's reception followed by the festive board. At the festive board, Derek replied to the toast to his health by saying how had really enjoyed the ceremony. He said that he had attended Grand Lodge which was well supported by brethren from West Lancashire Province, with a few brethren receiving appointments. He also mentioned the meeting of Provincial Grand Lodge at the Winter Gardens Blackpool which hopefully will be well attended with brethren receiving honours.
Continuing, Derek mentioned that WLMC had donated a total £402.000, of which £240.000 was to Masons and their dependants and £140.000 was given to other non-Masonic deserving courses. A donation of £22,000 had been given to St Michael's School in Aigburth for Special Education and Disability Services (SENDS) and identified St Nicholas School in Blundellsands, Crosby to supply all their SENDS equipment requirements after refurbishment.
WM David thanked everyone for attending on Coronation weekend and how he enjoyed being here especially with the support of brethren from Prescot and Widnes he also mentioned that there will be a meeting for all the almoners in October at Garston.