Supreme Grand Chapter this year was attended by many West Lancashire Freemasons, with most making the journey to London a day earlier for the Grand Lodge meeting. This equally impressive meeting for chapter is held each year at United Grand Lodge of England and this year was no exception.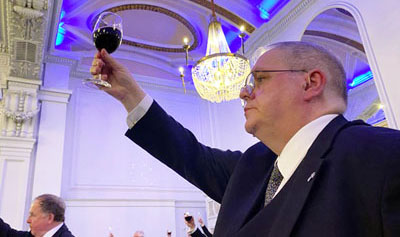 The chapter meeting was held in the historic and beautiful grand temple, with 100s of companions coming together to celebrate first appointments and promotions within the Royal Arch. The ceremony at United Grand Lodge was spectacular and certainly something every companion should experience at some point in their Freemasonry journey.
The celebrant from the Chorley and Leyland Group was Provincial Grand Membership Officer Neil Ward and a member of Setantia Chapter of Installed First Principals No 7755. He was awarded his first appointment as a grand officer at this year's meeting. Neil is a great person to get to know, he is such an experienced, influential and active member of the province.
Neil has been a Freemason for nearly 43 years, after joining in October 1980 and was initiated into Old Worden Lodge No 5366, joining his father Duncan Ward and his father's cousin Bob Heald who were also members. Other family members were members of other Leyland lodges also, so Neil certainly comes from a family of Freemasons and enjoys all aspects of Freemasonry. Unfortunately, the social side has been put aside recently as Neil has been supporting his wife through on-going health problems.
As provincial membership officer, it gives him a great deal of satisfaction seeing men who come through the websites, not knowing any other Masons, being accepted and getting to grips with Freemasonry. Especially with learning ritual and taking part in the many activities on offer. When Neil joined in 1980, his lodge was strong, with 14 stewards on the ladder, so getting to the 'masters chair' took some time, but they met regularly and became a tight unit.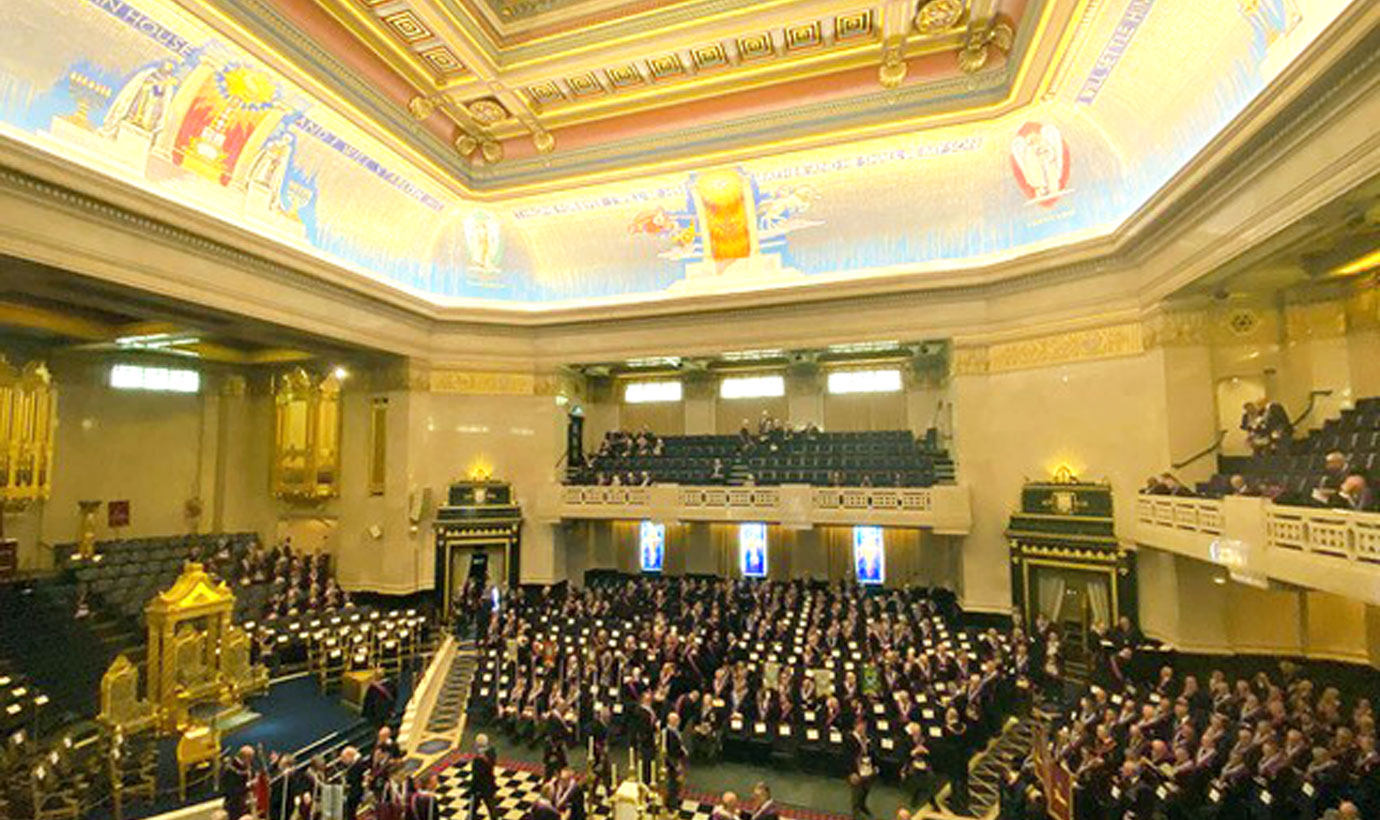 Neil's journey in chapter started in Old Worden Chapter No 5366 in 1989, later joining Carnarvon Chapter No 2376 and Setantia Chapter of Installed First Principals No 7755 and this year received his first rank in supreme grand chapter as Past Grand Standard Bearer. The appointment came as a great surprise and Neil has been overwhelmed by the fantastic support he's received from fellow companions.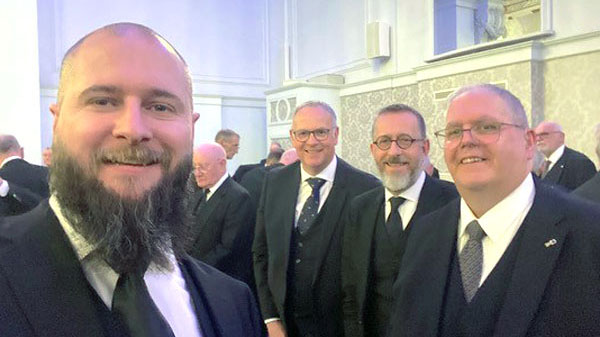 Neil started his working life as a trained chef, but cooking really wasn't for him, so he took a managerial route following training in London. He worked at the Tickled Trout Hotel, Haighton Manor and The Villa at Wrea Green to name a few, before becoming a relief manager for Matthew Brown Manor Houses.
When he got married, he got a job with regular hours at the Holt Jackson Book Co in Lytham, running their catering operation for 18 years before becoming a civil servant working at the carers allowance department in Preston.
After the meeting, appointed and promoted grand officers and other esteemed guests made their way next door to the Grand Connaught Rooms to celebrate and enjoy a magnificent meal and drinks together. At the champagne reception many visitors commented on how grand the venue was and other experienced members spoke about previous visits they'd had to London and how it was always a special occasion.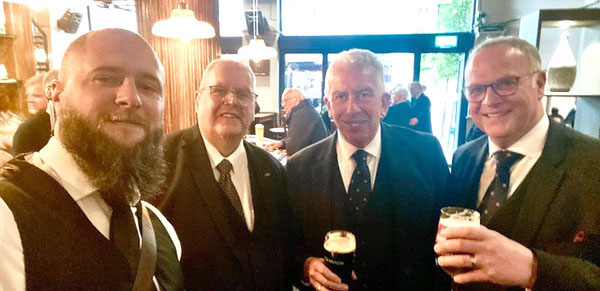 At the meal the Pro First Grand Principal Jonathan Spence toasted to the health of all the newly appointment and promoted companions before everyone enjoyed a hearty meal accompanied with wine and lots of friendly conversation between both old and new acquaintances.
The evening ended with many West Lancashire Freemasons and other Provinces taking over the local bars were further introductions and conversations were had. Most then made their way to the train station, while others organised to meet up later if they had trains booked for the following morning. Everyone left commenting on an amazing few days in London together with fellow West Lancashire brethren and companions.