Organising a diamond jubilee celebration requires lots of forward planning. An Assistant Provincial Grand Master and the group chairman need at least one year's notice. Plans were well in place to celebrate Robert Anthony (Tony) Foulds special night as Tony prepared to join members and personal guests at the meeting of Harmonic Lodge No 216 to celebrate his 60 years as a member.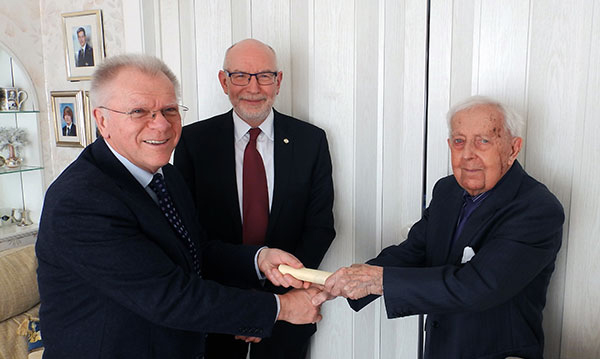 Unfortunately, just days prior to the big day, 92-year-old Tony suffered a fall at his home in Bebington and, though not badly injured, he was confined to bed to recover. To fill the gap due to having to cancel the celebration night, the WM and officers of the lodge hastily arranged to bring forward a second degree ceremony planned for the following month.
Assistant Provincial Grand Master Derek Parkinson and Gladstone Group Chairman John James decided to still attend the lodge on the date the celebration was due to take place. Derek insisted on attending in a private capacity. Derek and John later confirmed that they had enjoyed the visit, being able to witness a ceremony in a more relaxed atmosphere.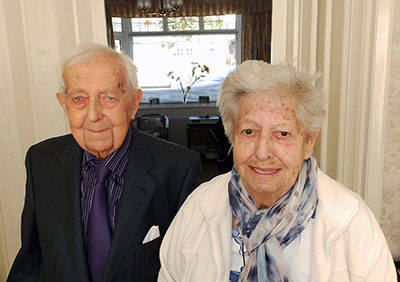 Following the meeting, Derek took over the arrangements to make sure that Tony would still have a day to remember. After making many phone calls and sending of emails it was arranged that, together with John James and Harmonic Lodge's immediate past master Phil Marshall, they would visit Tony at his home to informally present his certificate confirming 60 years as a Freemason.
On the pre-arranged day, the trio were greeted by Tony and his wife Beryl when they arrived in the late morning. Starting with a chat over a cup of tea, Tony thanked them for taking time out to mark his achievement in Freemasonry. Derek proceeded to remind Tony of the significance of such a milestone; his service to the lodge as secretary and 30 years as group representative. His 15 years' service with the ALPASS required huge thanks from Freemasonry in general and from himself in particular.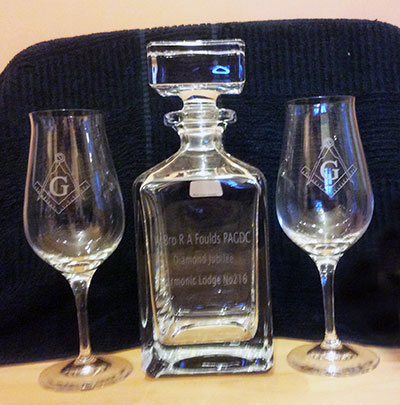 Derek then asked John to read out the certificate which had been signed by the Provincial Grand Master Tony Harrison. The certificate was then presented to Tony who was visibly moved by the occasion. On behalf of the WM and brethren of Harmonic Lodge, Phil presented Tony with an engraved decanter as a keepsake, plus a bottle of Tony's favourite tipple, Hendrick's Gin. As Beryl looked on, she was not to be forgotten as she was presented with a nice box of chocolates which brought a smile to her face.
Tony asked the visiting party if they would join him and Beryl for lunch at the Red Fox, a very popular venue in Thornton Hough.  After enjoying a very fine luncheon followed by dessert and coffee, Derek drove Tony and Beryl home. They parted company, the trio wishing Tony and Beryl continued good health for the future.
Emotionally, Tony thanked all concerned and asked that his thanks be passed on to the brethren of his much-loved lodge; the end of a very memorable day for Tony who was delighted to be able to include his wife Beryl, to whom he has been married to for the last 66 years, in his special celebration.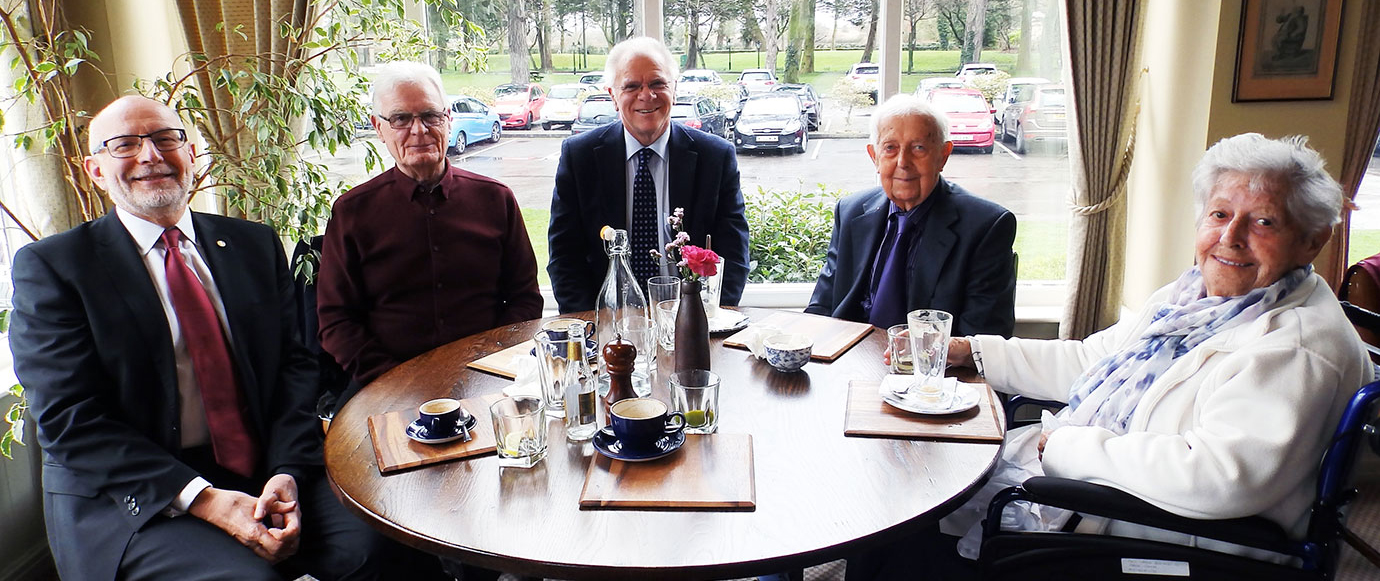 Article and photographs by Phil Marshall.