When Wigan Group Chairman John Selley received the phone call from Pauline at The Brick asking for support, he immediately gathered his team together to work out what they could do.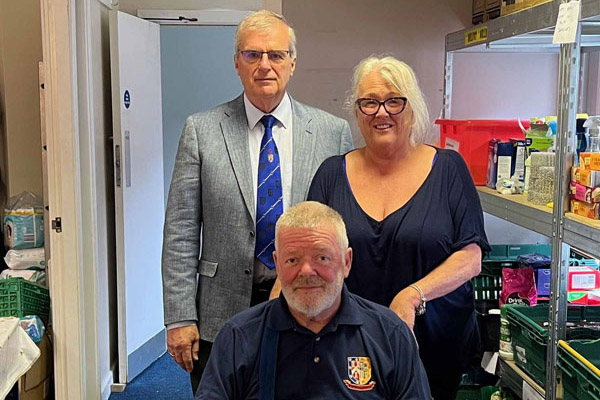 The Brick is a well-known charitable group in Wigan, providing Wigan's largest food bank which is managed by a small staff team mainly comprised of volunteers. The food bank relies heavily on donations from businesses and the public and the Wigan Group have supported the charity at Christmas for many years.
The food bank aims to support people facing the effects of poverty in a variety of different circumstances, be that homelessness, unemployment, low-income, food shortages or other challenging situations. They believe that it is vital to ensure everyone has access to essential food items and nutrition. The Brick is determined to fight food poverty across the borough and through the pandemic has worked extremely hard to ensure that people did not go without essential foodstuffs and toiletries.
But recently the staff at The Brick had noticed that more and more people were suffering from the increase in fuel and ever rising food prices and whilst the Wigan Group had continued to provide parcels, The Brick were desperate for cash and it was this that the Wigan Group Chairman sent out his message for and was able to make an initial donation immediately of £600 which he handed personally supported by Chris Reeman, the Wigan Vice Chairman.
The following message appeared recently on the Brick website: "A huge thank you to Wigan and District Masonic Group for your generous donation of £600. This will go towards helping families and individuals who are facing hardship in our local communities. We are really grateful to Wigan Masonic Group who continue to be a huge supporter of The Brick."
By Ian K Dawson, Wigan Group Publicity Officer.