Members of Anfield Lodge No 2215 and their guests assembled within Woolton Golf Cub to hold a very special ceremony. An initiation ceremony is close to the heart of any lodge and it's a night an initiate being welcomed into the brotherhood will never forget.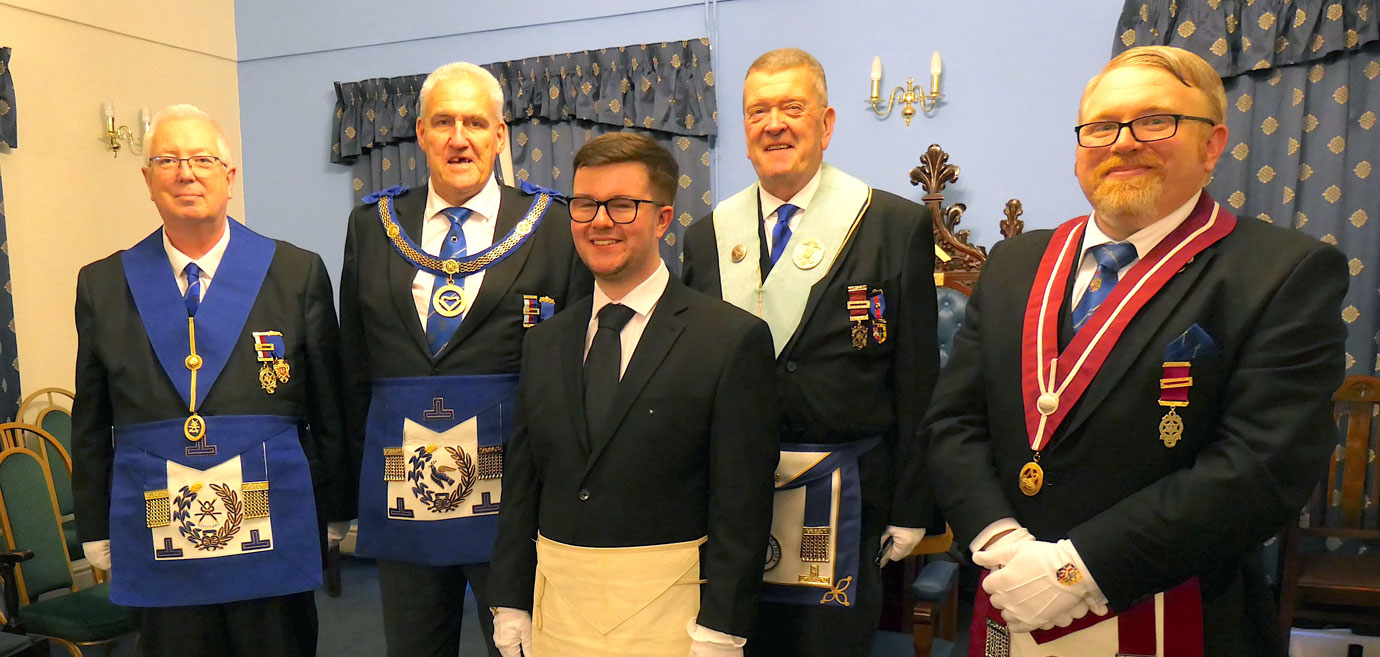 WM Gary Devlin opened the lodge in due form and offered the gavel to Andrew Whittle who returned it him smartly. Keith Walton, a member of Anfield Lodge, was heartily congratulated on his promotion as he had been unable to attend since receiving it.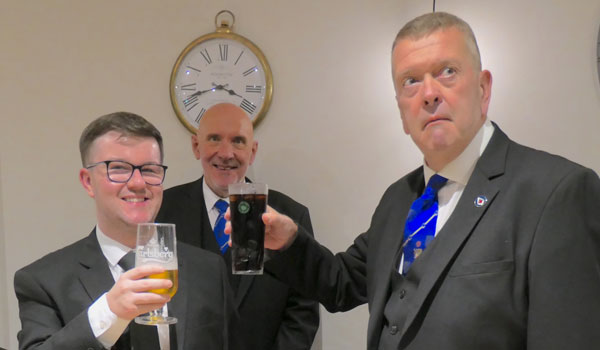 After the treasurer and secretary had attended upon the candidate, Gary Devlin invited Alan Ledger to occupy the WM's chair for the ceremony. The inner guard, Scott Traynor, who is the partner of the candidate, announced that Michael McGuiness was outside and Michael was attended upon by junior deacon Matthew Parkinson.
Michael answered all the usual questions and in a very moving ceremony was truly initiated into the lodge. The working tools of the degree were presented by Stan Dawkins who was acting junior warden. The senior warden of the lodge, Tommy Lunt gave the ancient charge, after which the WM informed Michael that the ceremony of his initiation was concluded and he could retire to restore himself to his former comforts.
Whilst the lodge was waiting for Michael to return, Andy Whittle presented three members of the lodge with their grand lodge certificates saying that the full explanation of the certificate would be provided for them at a future meeting.
Michael re-entered the lodge and Andy Whittle had great pleasure in presenting him with a pair of white gloves providing for him the significance of Masons wearing white gloves; a tie was also presented to him.
At a very enjoyable festive board, the toast to the initiate was provide by Scott Traynor and the singing of the Entered Apprentice song was led by Gary Devlin with the members and guests heartily joining in the refrains. A thoroughly enjoyable evening ended and brethren, in high spirits, made their way home.

Article by Colin Roberts.