A general opinion is that most Freemasonry meetings have something special about them, but for the members and visitors of Peace Lodge No 2269, and for one specific member in particular, it was an experience that is very rarely ever seen.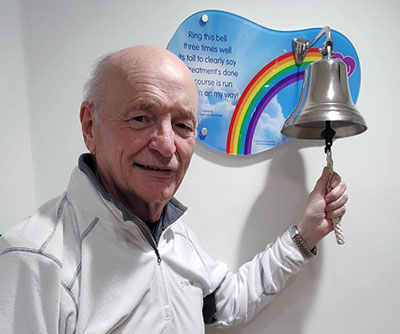 The surprise was unbeknown to everyone at the meeting, except for their very special guest, the Provincial Grand Master Mark Matthews, who was in attendance. Mark was visiting Peace Lodge in a private visit to personally thank Gary Smith for all his hard work and dedication to his role as Provincial Deputy Grand Director of Ceremonies and for everything he does for Freemasonry. But, not even Gary knew what was in store.
With around 60 members and visitors in the lodge to watch the passing of Steve Thomas to the second degree, it was of course an extra special night for Steve also as he continues on his journey to becoming a master Mason. The ceremony itself was delivered in fantastic style with each member involved delighted with their contributions, and rightly so.
As everyone was settling to close the lodge, Mark rose from his chair and asked Gary to help him whilst he presented Brian Sharples with a long service lapel badge for 40 years of membership. He then asked Gary to read the contents of an envelope which he handed to him. Doing so, Gary started reading the contents inside. It became quickly apparent that it was a promotion letter/certificate of appointment for an extra special member of the lodge, Brian Sharples.
Brian has been the secretary of Peace Lodge for several years. He was also the lodge director of ceremonies and almoner for many years prior, as well as being an important member of the lodge. And, most importantly, he had recently been given the all clear after being diagnosed with cancer of the stomach and oesophagus. In recognition to everything he has done for Freemasonry, Mark presented Brian with a very rare field promotion, from Past Provincial Junior Grand Warden to Past Provincial Senior Grand Warden, the highest position for a Provincial rank.
It was such a delightful surprise for Brian and everyone attending the meeting expressed their appreciation to his promotion with applause, cheers and gave well wishes as the lodge was closed, ready for a memorable festive board to follow.
The festive board was full of brotherly love and great conversations as usual, with plenty of other esteemed guests in attendance including Assistant Provincial Grand Master Peter Locket, group chairman Peter Allen and group vice chairman David Bishop.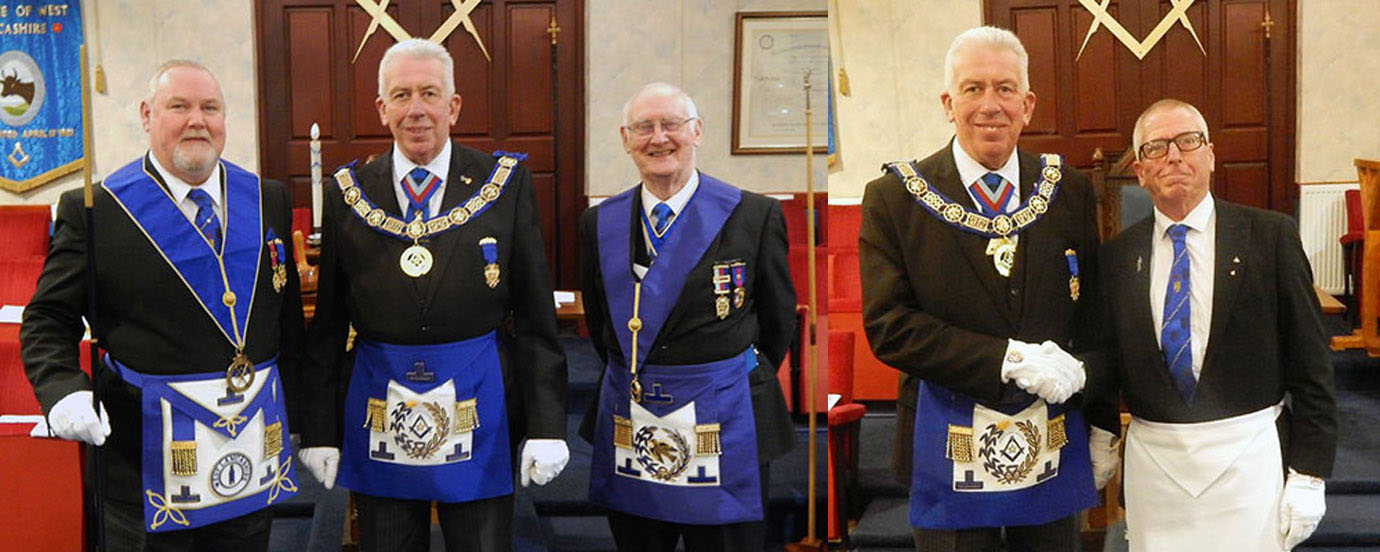 During his response to the toast to his health, Mark made special mention of Gary's long service to the Province and wished him well for his upcoming visit to London, where he is to receive the rank of Past Assistant Grand Director of Ceremonies of the United Grand Lodge of England. Gary was also supported by several current and past members of both the director of ceremonies and warden groups.
Mark himself was accompanied by acting officers including; Provincial Grand Director of Ceremonies Malcolm Bell, Provincial Senior Grand Warden Chris Taylor and Provincial Junior Grand Warden Sylvester During.
The evening ended with everyone still surprised and happy by what had just been witnessed on such an eventful meeting.