Our Provincial Publicity Officer, Barry Dickinson, has been in contact with Alan Mitchell, the master of Tithebarn Lodge No 8446, who is a retired paramedic. Alan, who is now 62 years of age, was initiated into Tithebarn Lodge in 1990 and has been master three times due to the pandemic!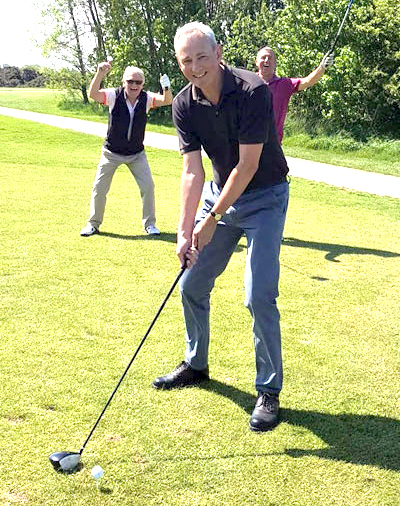 Alan has just joined the 'Mass Vaccination Program' at Blackburn Cathedral, as a vaccinator. The Delta variant strain is very high in this area and Alan felt it was a good decision to put himself forward to help administer the vaccine as quickly as possible to prevent a further lockdown in Lancashire. It seemed a natural step to jump behind a syringe once again
The program treats between 600 and 700 patients each day in the cathedral crypt, with a fantastic team of dedicated medical and non-medical staff. Alan says: "I am very proud to be part of that team during this crucial stage of the pandemic."
For several years Alan was part of the Medical Team at Provincial Grand Lodge with Harold Sutcliffe and Dr Ramesh Gandhi. They provided medical assistance during the meetings of Provincial Grand Lodge and Supreme Grand Chapter.
He joined Lancashire Ambulance service in 1982 and after the reorganisation of the service, continued to work with North West Ambulance, which serves the communities of Cumbria, Lancashire, Greater Manchester, Merseyside, Cheshire and Glossop (Derbyshire). Alan finally retired in 2018 after 36 years committed service.
Since retiring, Alan says he became bored after about 8 months, so he started work for Well Pharmacy twice a week delivering medication to the communities surrounding Kirkham, a very rural and very picturesque area.
He also works two evenings a week for Fylde Coast Medical Services, on reception at the Urgent Treatment Centre at Blackpool Victoria Hospital. This also involves driving GPs to patients homes for treatment.
When asked whether he had any hobbies, Alan replied: "Not really, I have two lovely grandchildren, Alice and Ruben, plus another one due in July 2021, so I like spending time with them and my lovely wife Belinda. Although I have played golf a few times with my lodge brethren, Jac Brown, Warren Yates, Mark Clifford and Shaun Keane."