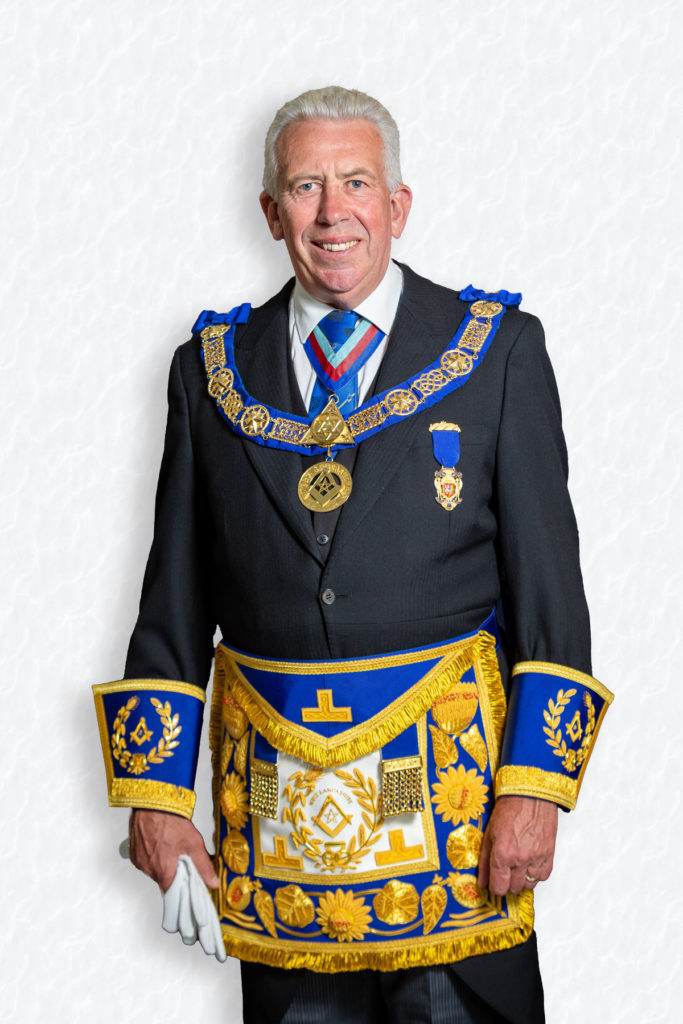 Mark was born and raised on the Wirral and now lives in Sefton. He is married to Debbie and has two sons and two grandchildren. His hobbies, apart from freemasonry, include running, going to the gym and boat fishing.
In his early working life, Mark worked in the Chemical Plant Industry. This role included production, quality assurance and laboratory technician work.
Mark then moved on to a 30 year career in the police service, where he achieved the rank of Chief Superintendent. He held many operational roles, most notably as a Senior Investigating Officer and Borough Commander. He gained further experience in the Strategic Planning Department, Press and Media Office and Projects and Workforce Modernisation Team.
Mark was also deployed on attachments to the New York City and Hungarian Police.
His next employment was with the Home Office and Association of Chief Police Officers. He was appointed as the National Coordinator for Operations, Policy and Training, relating to Organised Crime Groups producing cannabis on a commercial scale.
Mark holds a National Certificate in Management and a Master of Science Degree in Drug Use and Addictions.
He is currently enjoying retirement.
In terms of Freemasonry, Mark is a member of numerous lodges, chapters and other Masonic Orders.
For 8 years he was the Chairman and Director of the West Lancashire Freemasons Charity. He also served for 4 years as a Provincial Member on the Masonic Charitable Foundation.
He is a former Director of the Southport Group, Chairman of the Liverpool Group and Senior Grand Warden of the Province.
Prior to his Appointment as Provincial Grand Master and Grand Superintendent, Mark was the Assistant Provincial Grand Master for the Gladstone and Liverpool Groups.