Abercromby Chapter No 3699 had the charter issued in 1922, just nine years from the formation of the lodge which carries the same and number. Named after nearby Abercromby Square, situated around the corner from the Liverpool Masonic Hall on Hope Street, the square itself named after General Sir Ralph Abercromby, commander of the British Army in Egypt, who died of his wounds following the Battle of Alexandria in 1801.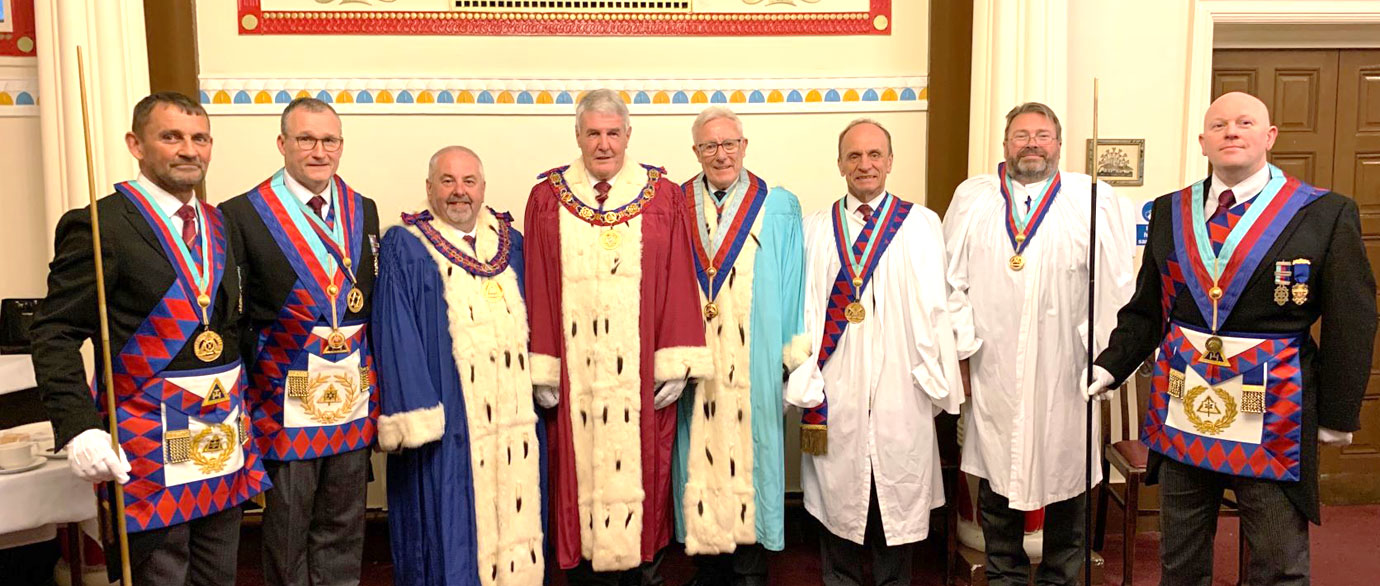 For the centenary meeting and celebration, the chapter was opened by first principal Barry Fletcher, ably assisted by his officers. The first items of business were the reading of the dispensations issued to move the date of the meeting following the untimely passing of a senior figure within Abercromby Chapter, John Roberts, who had in 1998 served as their first principal. Promoted to Supreme Grand Chapter in 2007 John had been serving as director of ceremonies within Abercromby Chapter for many years and set a standard for his successor to aim at.
Following the opening of the chapter for this centennial occasion, the official delegation from the Province was admitted in due and ceremonial form. This was quite a colourful procession despite the fact the Provincial Grand Superintendent was unable to attend. His place was taken by his deputy Paul Renton, accompanied by grand officers Chris Butterfield and Ian Higham with other acting Provincial grand officers.
After receiving a warm welcome and placing the visiting officers in their respective position, Paul Renton chose to deliver a most appropriate address. This was instead of the usual scriptures, as the Provincial Grand Chaplain was not able to attend. Peter Taylor read the Centenary Charter which was then delivered across by Malcolm Bell to Paul Renton. It was Paul who had the honour of presenting the charter to the first principal of Abercromby Chapter, Barry Fletcher.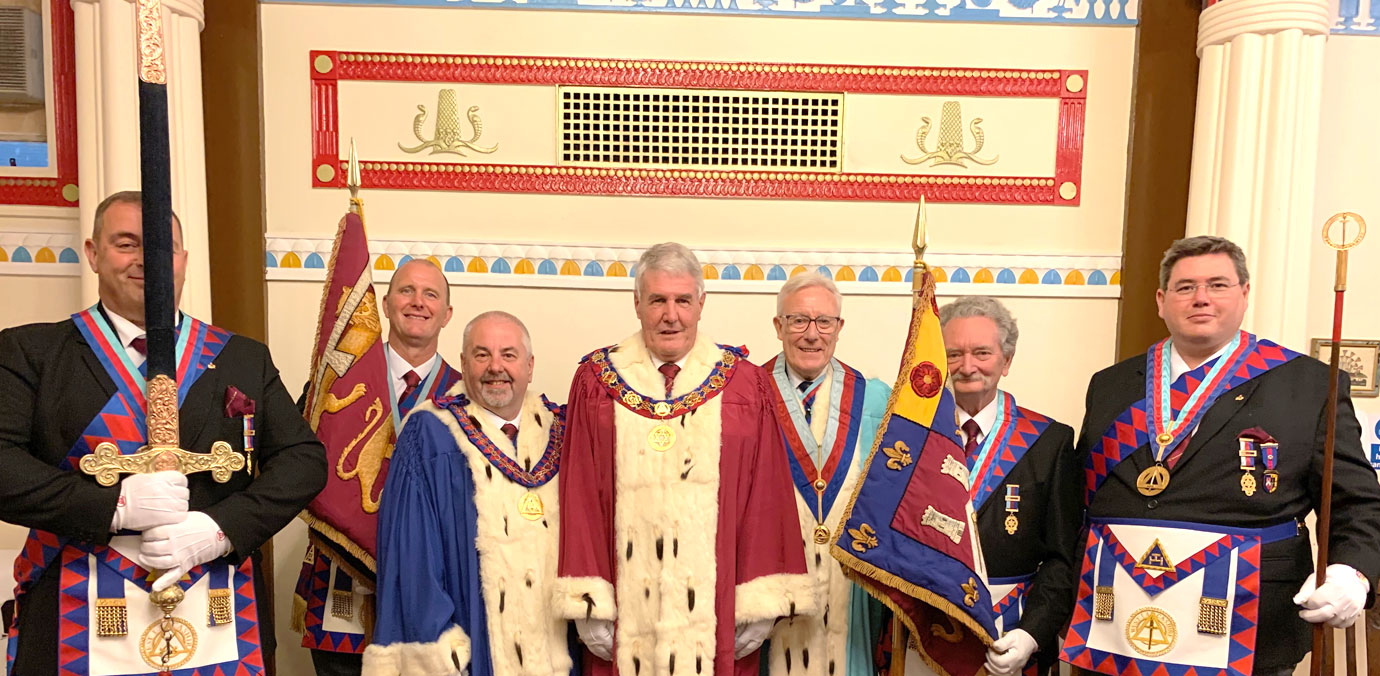 Abercromby Chapter scribe Ezra Alex Halford delivered a very informative and detailed history of Liverpool life over the past 100 years, including the 'founders' of Abercromby Chapter.
The 36 companions in attendance later retired to a festive board of melon and Parma ham starter, roast beef with seasonal vegetable, a dessert of lemon mousse and ginger snap followed by cheeseboard and port.