It was a very special evening for Silver Jubilee Chapter of Installed First Principals No 8818 when they held their installation, the chapter was honoured by the presence of Chris Butterfield the Deputy Grand Superintendent attending as their principal guest for the evening, but on this occasion the chapter also had the Grand Superintendent Mark Matthews also being present, this was due to Mark being a member of the chapter.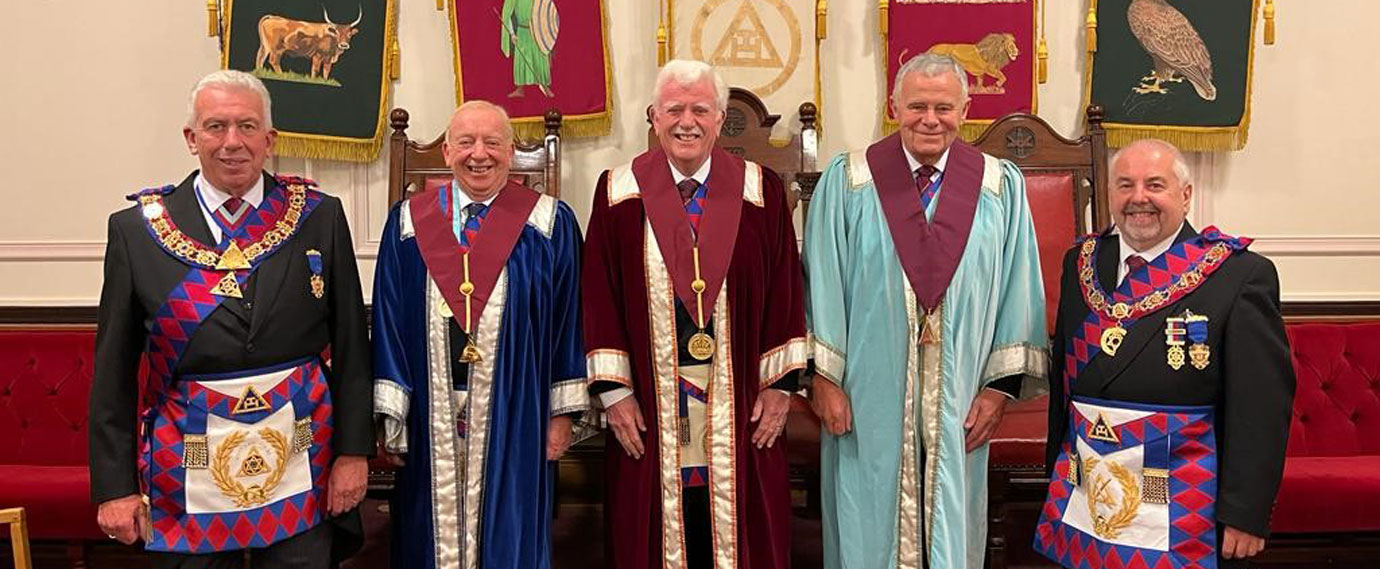 Accompanying Chris and Mark at the meeting was Assistant to the Provincial Grand Principals Malcolm Alexander, Southport Group Chairman Philip Stock, Ormskirk and Bootle Group Chairman Graham Chambers, with grand officers and the acting Provincial grand officer David Jopling.
Silver Jubilee Chapter is a past first principals' chapter and meets at three Masonic halls during the year, these being Southport, Litherland and Ormskirk.
After the chapter was opened and initial chapter business had been completed, Provincial Deputy Grand Director of Ceremonies Ian Halsall announced that Mark Matthews was without accompanied by Chris Butterfield and demanded admission. Mark was then brought into the temple in a procession, accompanied by Chris, both being accompanied by Malcolm Alexander, Phil Stock, Graham Chambers, the grand officers and the acting Provincial grand officer.
After Mark was warmly welcomed by the three principals to the chapter, the installation ceremony commenced with David Rimmer being installed as the first principal by the outgoing first principal Geoff Jackson, Derek Midgley was then installed as second principal by Philip Powell and Brian Skinner was then installed as third principal by Colin Jenkins.
The whole ceremony was under the expert direction of the chapter's DC Peter Lower who carried out his duties with a high level of proficiency.
The address to the officers of the chapter was then given by Geoff Jackson, which was followed by the address to the companions of the chapter, which was delivered by Malcolm Alexander, in his usual confident and superb manor.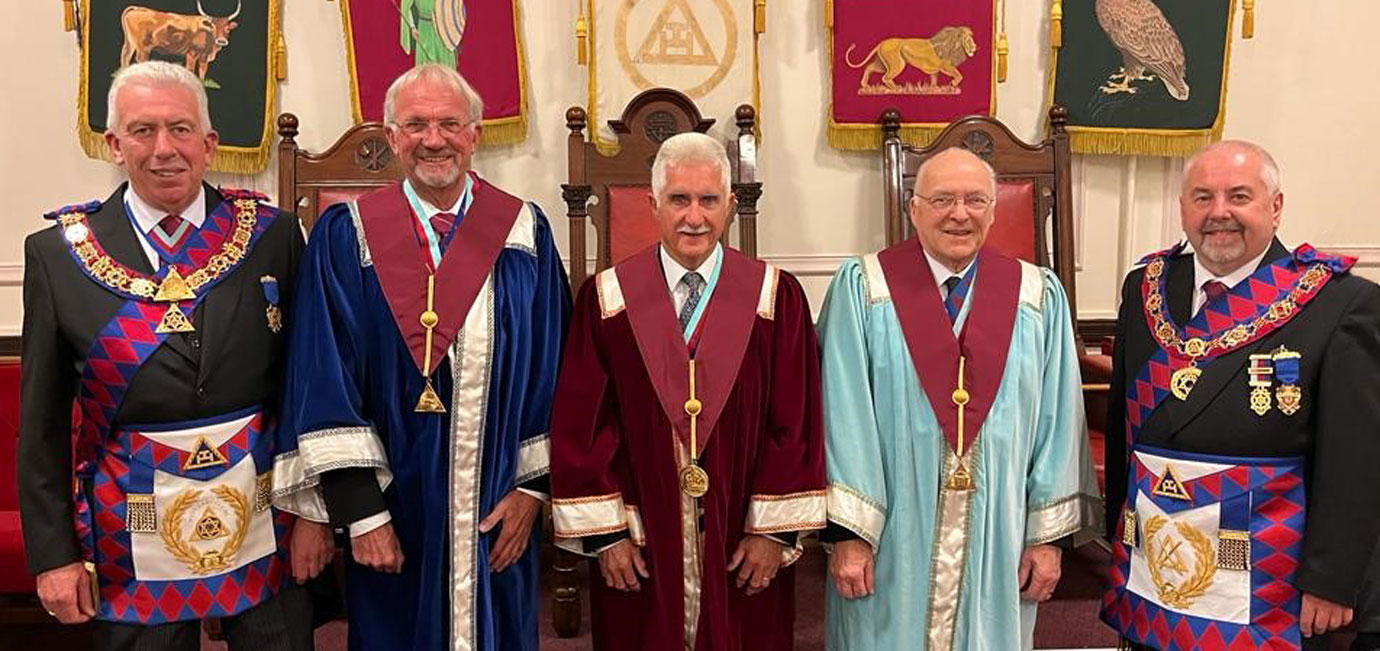 At the conclusion of the ceremony, Chris brought greetings on behalf of the Grand Superintendent Mark Matthews who was sitting in front of him, Chris congratulated the three principals and all the members of the chapter for the enjoyable ceremony, Chris proceeded to give congratulations Geoff the outgoing first principal and Peter Lower the DC for their work during the evening and all the members of the chapter involved in the ceremony for their excellent work that evening.
David then presented Chris with three cheques on behalf of the chapter for a total of £600, £200 to go to Southport Masonic Hall Foundation, £200 to go to the WLFC and another £200 to go to the Friends of Tithebarn, with Chris thanking the companions for their generosity in the donations on behalf of the recipients.
Following the convocation the members and guests retired to enjoy the delights of the festive board, were a raffle was held raising the amount of £175 for future donations to charity.