Some 37 members, family and friends of Yachtsman's Lodge No 3698 which, in 2003, amalgamated with Otterspool Lodge No 6605, which had also been a member of the Woolton Group of lodges and chapters meeting within Woolton Golf Club, held a 'ladies to dine' at Garston Masonic Hall.
WM Andrew Elton Jones and his hard-working social committee organised the event which included a sumptuous four course meal, live music and the inevitable raffle, which on this occasion raised a substantial amount for charity. There were also table prizes.
Many smaller lodges nowadays have opted to host a 'ladies to dine', rather than a more formal and extensive 'ladies evening'. Although fun and enjoyment was the primary aim of the evening, there was also a much more serious element – fund-raising for charity. Freemasons believe in an ethical approach to life with values based on integrity, kindness, honesty and fairness. Members are urged to regard the interests of the family as paramount.
However, Freemasonry also teaches and practises concern for people, care for the less fortunate and help for those in need and so when members and friends get together for a 'party' it is always enjoyed by those who attend and each event raises much needed money for charitable causes.
Freemasons do not stand on streets or in shop doorways with collecting buckets as the money is always collected through charitable giving at lodge meetings, festive boards and social events. Over half of what the Freemasons collect is given to non-Masonic causes and what is given is given freely. But they also have fun doing it. As would be expected, the evening at Yachtsman's Lodge was a great success and everyone had a thoroughly enjoyable time.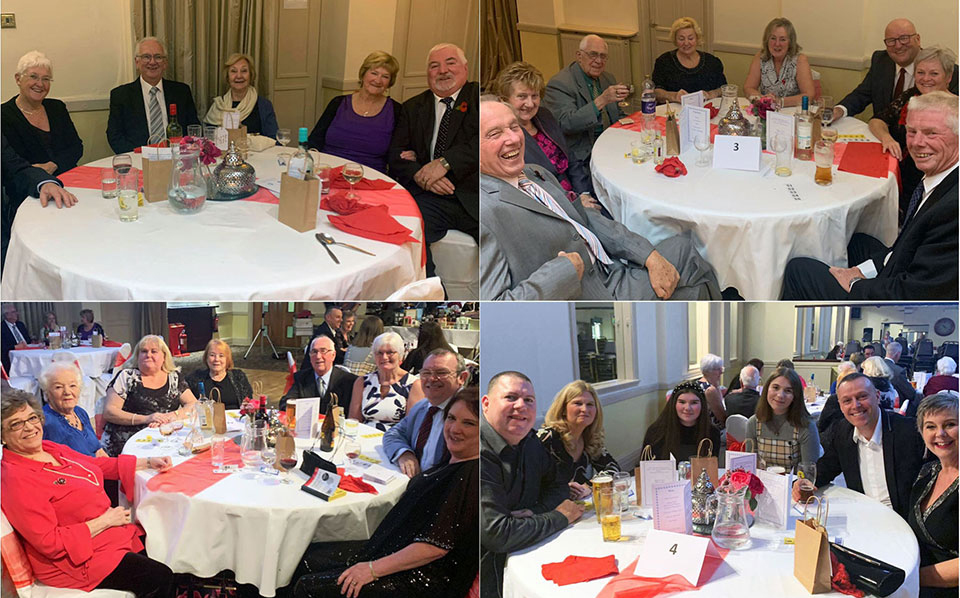 Article by Colin Roberts with pictures by Phil Gambrill.