The brethren of Hawkshead Lodge No 4354 are proud of their status as the geographical 'top of the Province" and take great pains to provide a warm welcome to all who make the journey to the picturesque South Lakeland village.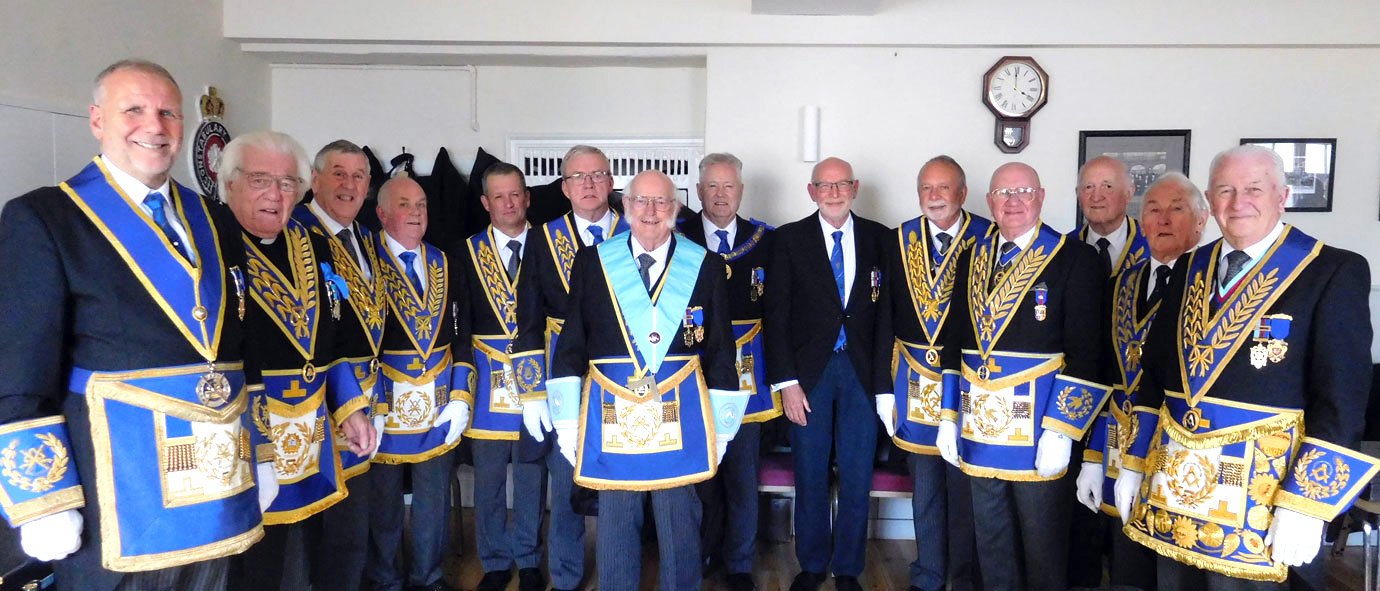 The Market House, which serves as Hawkshead Lodge's Masonic temple, was packed for the proclamation of Dave Kellet's second year as master. Amongst the visitors were two Assistant Provincial Grand Masters, Peter Schofield and John James, a Past Assistant Provincial Grand Master David Grainger, an Assistant Provincial Grand Master from Cumberland & Westmorland Keith Beaumont and Past Provincial Grand Master of Cumberland and Westmorland Norman Thompson.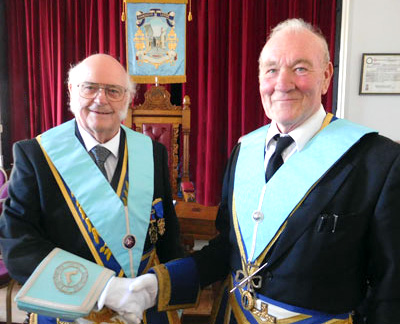 Also present were many other grand officers, acting Provincial grand officers and the whole of the Furness and South Lakeland group executive. In fact, 74 brethren in all, including two entered apprentices, were on hand to see David Kellet proclaimed as WM of Hawkshead Lodge.
Coincidentally, the evening marked the 50th anniversary of David being installed into the chair of King Solomon at Hawkshead Lodge by his father, Bill, a marvellous and rare event indeed.
The occasion was also the swansong of Dennis Batey's 20-year tenure as lodge director of ceremonies, an occasion which did not go unnoticed by John James, the lodge's principal guest. He was keen to thank Dennis for guiding the lodge over an astounding period of time and through some difficult waters. Incoming DC Tim Gill was also congratulated for his work on the day and for stepping into the 'big shoes'.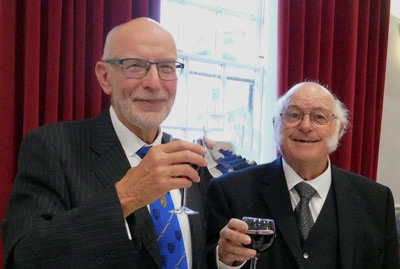 Once proclaimed, David Kellet was happy to report a transfer of £250 from the lodge to the Masonic Charitable Foundation, saying: "As we are a progressive lodge, and cheques are so last year!"
The addresses to the wardens, brethren and stewards were delivered impeccably by. (respectively). Provincial Junior Grand Warden Dave Rigby, John James and Phil Renney Provincial Grand Steward.
The alms collected in the lodge amounted to £205.47 which is destined for Masonic charities. The Chorley raffle after the festive banquet was conducted at a breathless pace by both Richard Green Wilcock and Phil Renney to achieve £330 for the Hawkshead Lodge charity account, and the traditional visiting masters' scramble made a further £20.
Over the summer the lodge was a sponsor of the Hawkshead Show and used the Provincial trailer to raise its profile and hopefully generate some interest in Freemasonry locally. Its proud history extends back to 1921; founding master William Heelis was a cousin of Beatrix Potter's husband.