Blackpool's famous Savoy hotel, a hotel that has a long history with the Masons on the Fylde coast, was the setting for the North Fylde Group's much anticipated 50th Group Ball. This ball was originally planned for 2020 and one of the last social gatherings for the then group chairman Peter Greathead, who together with his partner Sue were the evenings principal guests.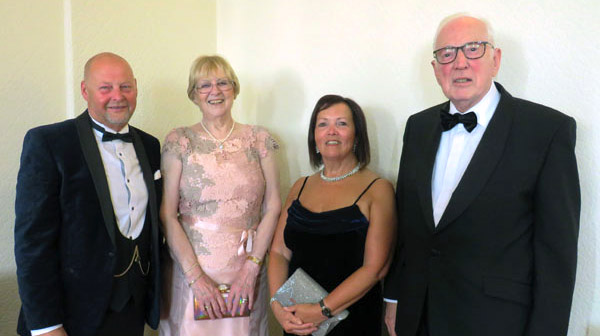 The evening started with a reception for the masters, first principals, their partners and distinguished guests hosted by the North Fylde Group Chairman John Cross and his wife Shelagh. The evening then moved into the stylish backdrop of the ballroom for the evening's three course banquet and while the 110 guests dined, Elizabeth Hendry played the piano in the background, the perfect accompaniment to the fabulous food.
At the completion of the meal, John Cross proposed the toast to the visitors and started by thanking the staff at the Savoy Hotel for their excellent service and looking after their guests so well. John then thanked his vice chairman Tony Farrar and his wife Amanda, Mike and Elaine Brown, Jim and Bernadette Gregson for their hard work in organising the event.
John then moved to thank the principal guest Peter Greathead and, as has already been said, in 2020 it would have been the 50th Group Ball and the last one for Peter as chairman and in inviting him it gives the group's members the chance to thank him for the hard work that he has done in his many years in the group.
In what was a very moving and humorous speech, John said: "A lot of people think they know Peter but over the past 12 months I have been trying to draw information from him. Peter came to Blackpool in 1955 because his mother suffered with chest problems and as was the case, people came from the industrial heartland to the coast for the fresh air."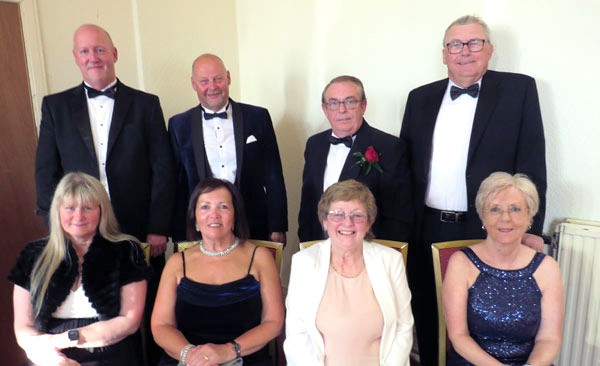 In a very successful career, Peter went from attending Palatine College to the dizzy heights of chairman of a health supplement company based in Blackpool, but to the amusement of the guests he learned to play snooker at a club round the corner from the college.
Peter was initiated into Norcliffe Lodge No 7371 and has had an equally successful career from being a Provincial Grans Senior Warden of the Province to his last appointment to Past Grand Junior Deacon of the United Grand Lodge of England.
In Peter's response he recounted his journey through various posts in the group to being appointed group chairman in 2018. Peter thanked his partner Sue for looking after him and doing everything from his typing to his accounting.
Once the toasts had been competed there was a fantastic raffle with a plethora of prizes, with the first prize was a television. The tables were moved, the lights dimmed, the mirror ball sparkled, the guests took to the dance floor to the sounds of DJ Scotty.