Delegation is singularly the supreme art of inspired leadership. Couple this with a philosophy of persistently flaunting a clipboard or a few sheets of paper to appear constantly busy (whilst actually sitting on the proverbial, drinking coffee) and one has established the most assiduous means of avoiding getting involved in hard graft while those around you sweat and toil.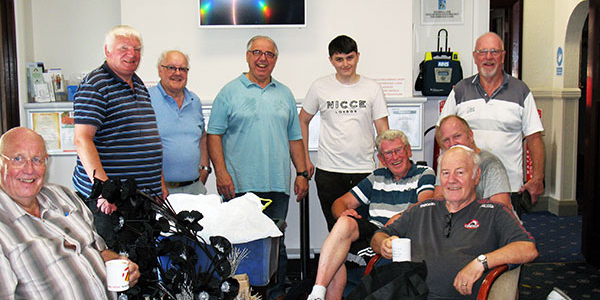 Grand master of leadership Tom Inman (secretary of the Blackpool Masonic Club) demonstrated these ultimate talents in an admirable fashion while his gang of serfs slogged their way through a massive clean-up of the Masonic hall and its surrounding grounds, all the way through blistering sun and searing temperatures on one of the hottest days of the year.
But Tom remained cool and composed, no doubt working on his correspondence course in 'achieving greatest results with minimum effort'; – what a guy! Little wonder that he is so revered by those who are privileged enough to observe and learn from the 'master'.
Modestly commenting on his efforts, Tom said: "I'm really pleased with what I've accomplished today. The grounds of the Masonic hall are now in an immaculate state; spotlessly clean, fresh and a great credit to me. I consider it to have been a perfect day's work – all achieved without the merest hint of a bead of perspiration on my brow to blemish my good looks. And the coffee was yummy!"
You can't take it away from Tom – he's a legend! And he does do a great job.