How can we help? It seems like a simple enough question posed to the NHS liaison at Aintree Hospital. What can Crosby Lodge No 3714 do to help out the NHS staff?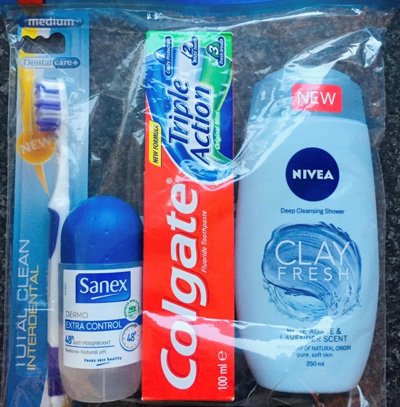 Members of the lodge were thinking especially of those working 12-hour shifts and those on the COVID-19 ward of Aintree Hospital. When the question was put: "Well", came the reply from the NHS staff, "nurses need to shower! How about some simple wash packs, a toothbrush, toothpaste, shower gel and deodorant? These aren't available on the wards."
Lodge members Ron Elliot and Jake Huggett sprang into action. Funding was obtained through the lodge charity steward and the pair set about buying and packaging the items to be delivered. The packs will be made available to staff and patients alike to enable them to freshen up. Many staff are unable to travel home and, in any event, the hours are long, and the work intense and demanding, so the packs are a welcome blessing.
We mustn't lose sight of the fact that, despite the crisis, the NHS still has to look after other sick and injured patients. In these difficult times, patients with non COVID-19 conditions are admitted through A&E, and because of the restrictions, have no visitors and often no personal washing and cosmetic products. Recovering patients also get the benefit of the wash packs.
In no time at all the first batch was packaged, delivered and thankfully received by nurses at the hospital. Lodge members have risen to the occasion and more donations mean that the work can continue and expand. In less than 48 hours a simple question has led to a great response, and a small but welcome helping hand to those to whom we all owe so much.