Both our meeting places offer lovely surroundings and great facilities
The hall is managed by an enthusiastic team of volunteers with Mal Yates leading the team.
Garston Freemasons Hall's facilities include a large and small dining room.
Catering is provided by Tony Ackroyd who is the in-house chef, he is fully conversant with all catering requirements and provides an excellent and varied menu for all types of functions.
There is a well-stocked bar with a comfortable seating area.
A great venue for any event!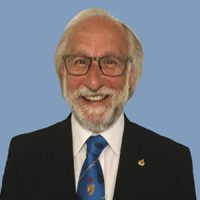 Founded in 1901 is set in a beautiful parkland setting; the late Georgian clubhouse boasts a purpose made self-contained Masonic Suite.
Woolton is a delightful golf course, with views across to the Welsh hills.
The 18–hole 5,747 yard par-69 course is a golfing gem and a challenge to golfers of all levels.
10% discount on green fees for all Masonic visitors
The clubhouse and its wonderful views over the golf course provide a perfect venue for any special event or celebration. Weddings, parties, funerals or seminars can be catered for with a variety of flexible arrangements and menus.
Woolton Golf Club would be pleased to receive enquiries directly for golf days or ladies' evenings, weddings, or other social events. Click here to request a call from the booking team.


Wear your
Stewards
Jewel
with Pride