Woolton Group Chairman Andrew Whittle worked hard to liaise with the local community and invited some 60 pensioners and their befrienders drawn from Woolton Community Life, Woolton residents, members of St Hilda's and St Columba's Churches, along with members from St Charles and St Thomas Moore Church who often spend Christmas on their own, to enjoy a few hours at the home of the Woolton Masons at Woolton Golf Club. On arrival the guests were served with tea or coffee which was followed by sandwiches, cakes and mince pies.
The event, which has been held several times before, is sponsored by Mike Cunliffe and Kevin Birchall who provide much of the food and a band of Woolton Masons give their time to greet and serve refreshments which had been beautifully prepared and presented by the chef Rendi Aitkin and his team.
During the afternoon the guests were entertained by the Savoy Trio who played a wide selection of music and accompanied the singer Alan Birchall for everyone's enjoyment. Alan was a former 'Black and White Minstrel' and the guests loved his wit and storytelling and were more than happy to join him in singing popular songs.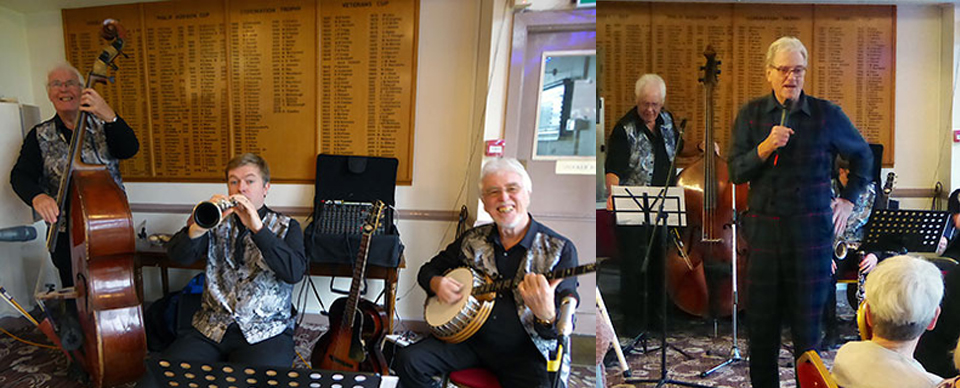 Santa arrived during the festivities and gave every guest a present from the Woolton Freemasons. The afternoon drew to a close with the drawing of the raffle as each guest had been given a free raffle ticket.

Andy thanked everyone for attending and hoped that they had enjoyed themselves – they obviously must have done as they were asking for the date of the party for next year.

Article and pictures by Colin Roberts.