Over 70 Masons, their families and friends met at Woolton Golf Club for the Sunday carvery lunch. It was a lovely day, with the sun shining which put everyone in a happy mood. Over pre-lunch drinks friends met and chatted.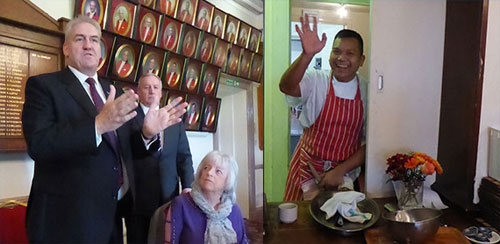 Sam Robinson acted as director of ceremonies for the event and Mike Cunliffe acted as chaplain. Once grace had been said, the group chairman Andy Whittle welcomed everyone to the event, thanking them for their support and informing them that the proceeds of the raffle would be split 50/50 between the Royal British Legion and the Masonic Charitable Foundation 2021 Festival.
The menu consisted of soup followed by the usual three meat carvery with lots of vegetables; this was followed by the desert trolley – a must for anyone not on a diet. Chef Rendi Aitkin and his staff once again did the event proud. During the meal raffle tickets were sold and a sum of £320 was raised for the nominated charities.
Mike Cunliffe returned thanks and Andy Whittle used the opportunity to inform those present of the forthcoming pensioners' party which the group will be hosting in December. It is an event that has been hugely popular over the last three years with the main sponsorship being given by Mike Cunliffe and Kevin Birchall. Andy thanked the catering and bar staff for their unstinting support.
Those who had won prizes in the raffle were extremely happy but those who didn't were happy to have lent their support for worthy causes. The afternoon came to a close and everyone was looking forward to the next carvery lunch early in 2020.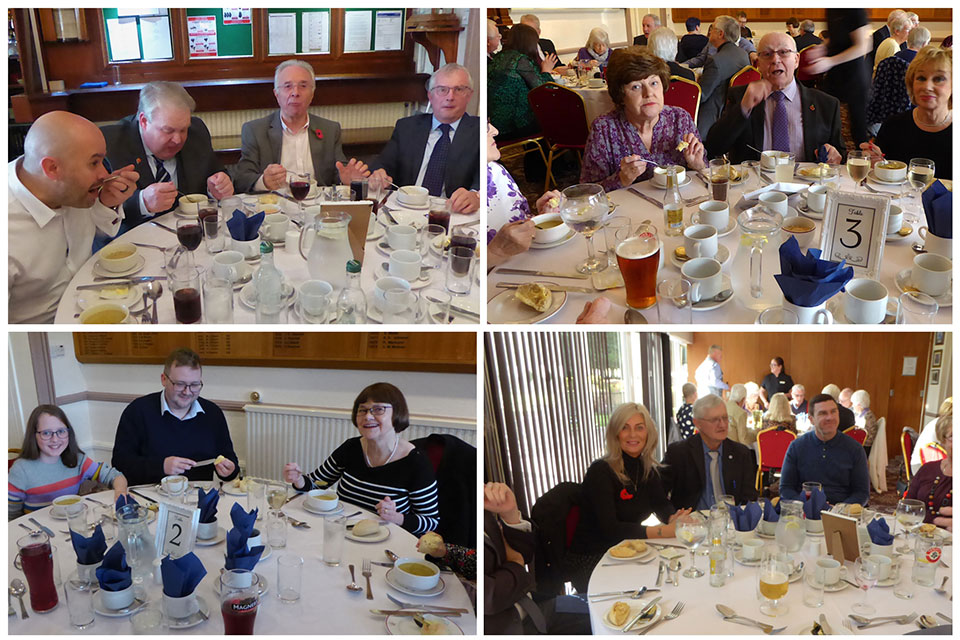 Article and pictures by Colin Roberts.