The Order we profess has the highest in morality, dignity and honour, it being the summit and perfection of all Freemasonry. From the dimmest dawn of history, man has marked events of importance with song, parade, and solemnity.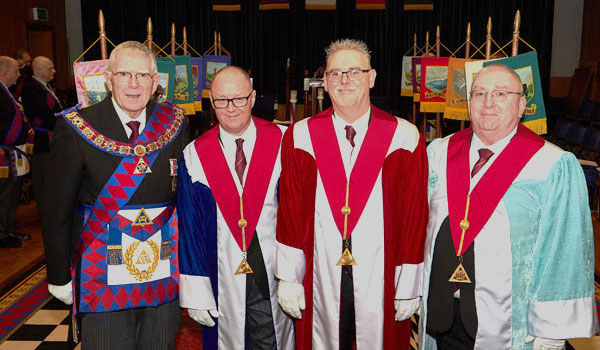 When a king was crowned, this activity made an impression on the people making it a much talked about and widely publicised event throughout the entire district. The installation of the three principles to a Royal Arch chapter may be one of the most important events in the lives of the new officers. It should be marked with splendour, dash, and pageantry. A wedding may be a once-in-a-lifetime experience, so is becoming the first principle of a Royal Arch chapter for the first time a once-in-a-lifetime experience. It should be celebrated with the importance, dignity, and colourful display it so richly deserves.
In this context the companions of Makerfield Chapter No 2155 warmly welcomed, the Grand Superintendent Tony Harrison accompanied by Assistant to the Provincial Grand Principles Michael Threlfall and other acting Provincial grand officers.
Chapter director of ceremonies David Finlay worked tirelessly in the preceding months and weeks assembling a team capable of maintaining the high standards that the chapter has enjoyed for many years and the practice that the companions had put in showed David's efforts resulted in a superbly polished performance to install in a most excellent manner Wayne Barnes as first principle, John Thompson as second principle and David Eccles as third principle.
As an additional role for David Finlay, due to a positive COVID test to the Provincial Grand Director of Ceremonies on the morning of the celebration, David covered the work of the whole evening which drew many congratulations on a job well done and a particularly witty quip from Tony was "He should do this all the time, it ran much smoother than usual."
The installation ceremony was enjoyed by all and the richly deserved compliments to the participating companions at the risings were the Icing on the cake.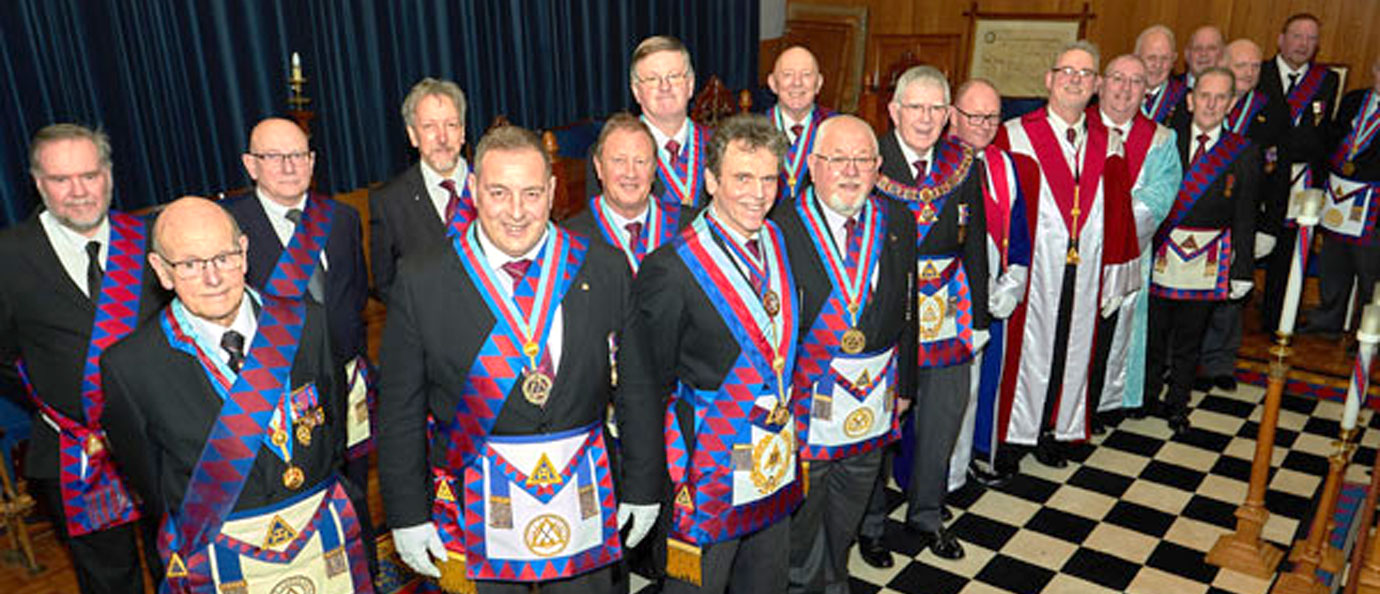 Photography by Tony Roe.