A message from Geoffrey to all the brethren in the group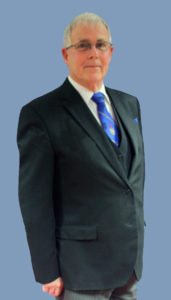 Brethren,
Coronavirus crisis – keeping a positive outlook
As we are adapting to the official measures of self-isolation and, if out and about, self-distancing ourselves from others for the benefit of all, I do hope you are all keeping well and in good spirits. I am sure, like me, you are missing your involvement in our normal pursuits; meeting together and sharing that mutual bond of brotherhood.
Many of us have been members of our lodges for many years and know what is expected of us, particularly in such unprecedented times. I trust you are all keeping in contact with those in our lodges known to be vulnerable medically, our elderly brethren, those living alone and, of course, the widows of our former brethren. 
It is also very important that we should also be keeping in contact with our newer brethren, some who have only joined in the past year or two and still not fully acquainted with the tenets of our profession. During our face-to-face absence, we should be leading by example. We should be guiding our newer brethren in our principles, helping them to know they are valued by us and that we care for them in equal measure. They should not feel forgotten.
Our meetings and gatherings may be suspended but our feelings and mutual respect for each other should not have diminished but rather strengthened.
The Welfare Plan, established by the Province, is being administered and monitored by the Provincial Grand Secretary and I thank all those who asked for their names to be submitted to be included on the list of volunteers. The plan was put in practice on 30 March 2020, and a letter 'Entitlement to Travel' was provided to the volunteers. This plan, of course, does not override the existing Care Structure throughout the Province, nor the role of the lodge almoner, but is meant to supplement both.
Though we may not meet physically it is imperative that we do keep in touch with each other. No-one should feel that 'nobody cares', I can assure you we do. Communication is an enormous task, particularly in a big lodge, and should not be left to the almoner alone; remember we are all almoners at heart. To this end I am sure that each lodge almoner will have set up, or be contemplating setting up, a method in the lodge whereby each lodge member will be involved, with him, in maintaining contact with all members and widows.
We should all be there for each other. A friendly voice at the end of a telephone is most welcome at any time.
Though our meetings and gatherings may have been suspended Freemasonry is still very much alive and kicking. I am pleased to say the group has just made the annual donation to the Wigan and Leigh Hospice, which was gratefully received at this difficult time for their fundraising efforts with events having to be cancelled and the hospice shops closed. Voluntary income is essential to keep this vital service going. It is at times like this that we must show the world the happy and beneficial effects of our ancient institution, that our hearts are expanded by benevolence and that we are here when our help is required. You can read about that presentation elsewhere on the new Provincial website, which was launched on Wednesday 1 April. Please keep me informed of any good news/events/happenings that would be of wider interest to the brethren.
Keep a positive outlook and continue to look after yourselves and each other.
Best wishes to you all.
Please keep yourselves safe. What do they say? "Stay Home, Save Lives and Help Stop Coronavirus".
Geoffrey Porter
Group Chairman
Wear your
Stewards
Jewel
with Pride