The last four weeks has seen meetings suspended, households being locked down and the Duke of Lancaster addressing the nation through our television screens. Amidst the understandable anxiety and worry caused by our unseen enemy, the membership of Baines Lodge No 7844 immediately recognised that a new era was upon them, and conducting lodge business would need to be handled in an entirely different way, at least for the foreseeable future.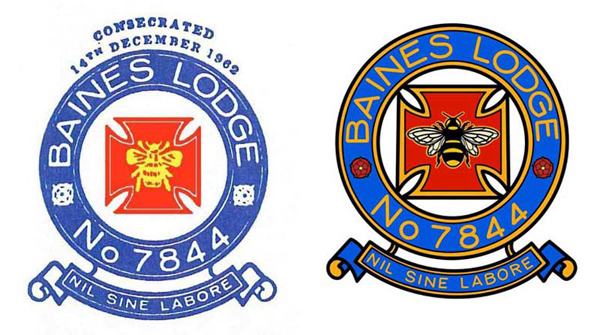 The cancellation of Provincial Grand Lodge was the first significant blow to members and to friends of the lodge alike, from those at the end of their acting years, to those who should have been appointed or promoted by our Provincial Grand Master. The lodge desired that proper acknowledgement be given to each party and their respective congratulations be conveyed in person, wherever possible.
Indeed, the lodge was fortunate to have within it, several members, who were all experienced in using online platforms for video conferencing purposes. Invitations were sent via explanatory emails, and the first virtual meeting was arranged on 1 April. Some 26 participants engaged via an application called Fuze. In addition to congratulating those who were at the end of their acting year, members and friends of Baines Lodge were visibly lifted whilst observing and hearing the praise that was rightfully directed at all recipients.
Communication would be key moving forward. A large proportion of the members were already skilled and accessing a social media application called 'Slack.' The members were able to converse with each other daily, to send videos and photographs and to identify and discuss what issues the lodge would need to address and to overcome.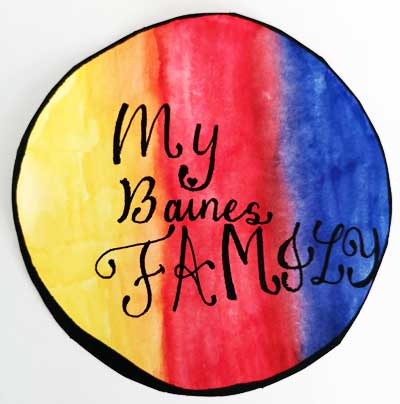 It was clear that their April and May meetings would be cancelled. This in turn would affect the amount and level of monies to be raised for charity, the usual collection for the almoner's fund and increase the amount of time spent away from fellow members prior to the summer recess. Something had to be done and the shielded brethren and widows also needed support and protection at an unprecedented time in our history, both as a country and as a fraternity.
A decision was taken to invite members to consider making private donations to the charity account via direct banking. The donation would be optional and subject to each member's personal circumstances. All sums raised would be gratefully received and faithfully applied at the appropriate time.
A further video conference, this time via the internet platform called Zoom, would be organised. Members would enjoy and participate in quizzes, bingo and a raffle, and all monies raised would be donated by direct banking, and thereafter deposited with the almoner to boost his ability to help care for those on his books during these difficult times.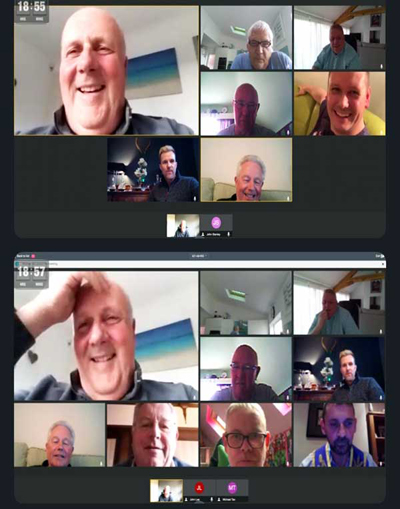 It's true of most lodges, including Baines Lodge, that there were some who wouldn't engage on Slack and who wouldn't take part in the online gatherings either. It was critical that these members were not left behind and were kept informed and involved. They were to be contacted via email or phone and offered assistance should they be in isolation. The almoner would need encouragement and moral support himself as the demands on his time would be dramatically increased. He would be required to take samples to the hospital and to purchase provisions for the most vulnerable.
The members were to ensure that every single brother and widow had been spoken to and had been supported where needed. It was acknowledged that a single communication would not be adequate and regular contact was essential. It was also important to support birthdays and to offer that bit of light during these dark times.
The lockdown also presented the lodge with an opportunity to digitally update their logo, to start building a website with eventual approval being sought from the Province's webmaster and to dedicate additional time being spent on the lodge's Twitter and Facebook accounts in the hope of driving traffic to the lodge website in the future.
The members were rising to the challenge, communicating with each other more than ever before, raising funds for charity and their almoner, via direct banking, improving relationships with widows and shielded brethren and happily spending more time with their wives, children and loved ones. Olivia Walton, the daughter of the lodge almoner, also spent her time producing a lodge rainbow for her Masonic family which the members treasure dearly. Easter eggs won in a raffle were also taken to a local care home for their enjoyment and benefit.
The increased contact via Slack, email, phone, text, Fuze and Zoom were all efforts to subconsciously strengthen links with members and to future proof the Lodge. Even the daily 9 o'clock toast with photographs, and sometimes with a theme, would be enjoyed by all and would keep the brethren enthused.
With the pickup in our weather and the pickup in our Prime Minister's health, there is no doubting that Baines Lodge will also pick up where they left off, but this time, they will be more united than ever before.