After 18 long and difficult months of lockdowns and restrictions, the good folk at the Horwich Masonic Hall, Ridgmont House, thought it would be a good idea to hold a 'Welcome back to Ridgmont' day where Masonic members and their family and friends could come together to have a good old face to face catch up with each other in the informal and relaxed surrounding of Ridgmont House.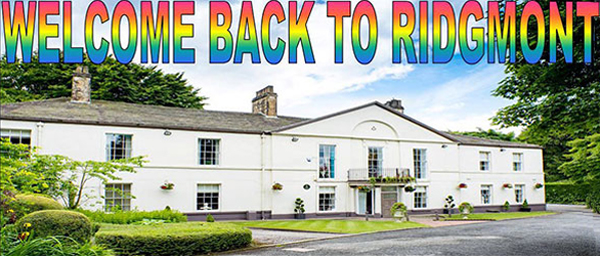 Originally this was arranged for 3 July to coincide with the national NHS Day but sadly it had to be postponed due to restrictions not being lifted, but everyone was delighted to say that it went ahead on Sunday 15 August.
Feeling saddened that they could not fly the NHS flag in recognition of the exceptional efforts of all those who have and continue to work in the NHS during the COVID-19 pandemic, it was decided to 'fly the flag' anyway and take a collection, which along with any profits made on the ticket price went to the NHS charity. A fantastic total of £390 was raised.
With around 65 people coming along on the day, everyone was treated to a most wonderful buffet and a sponsored barrel of 'Bank Top Brewery' beer which is very popular around Horwich. Everyone thoroughly enjoyed themselves, just sitting around, talking and enjoying each other's company.
As there were no formal speeches, thanks should go to those folks who helped make the day an exceedingly enjoyable one. Special thanks go to the catering staff for the exceptional buffet they put on and the brethren who kindly sponsored the barrel of beer – and not forgetting all those who attended for the company and generosity.