Wayne Devlin, a member of Flixton Lodge No 4869 was tasked with organising a Christmas event for the community at The Venue, Urmston.
Ably supported by fellow brethren from Flixton Lodge, mainly Eddie Wilkinson and Adam Walker who were great supporters both before and during the event that was a huge success.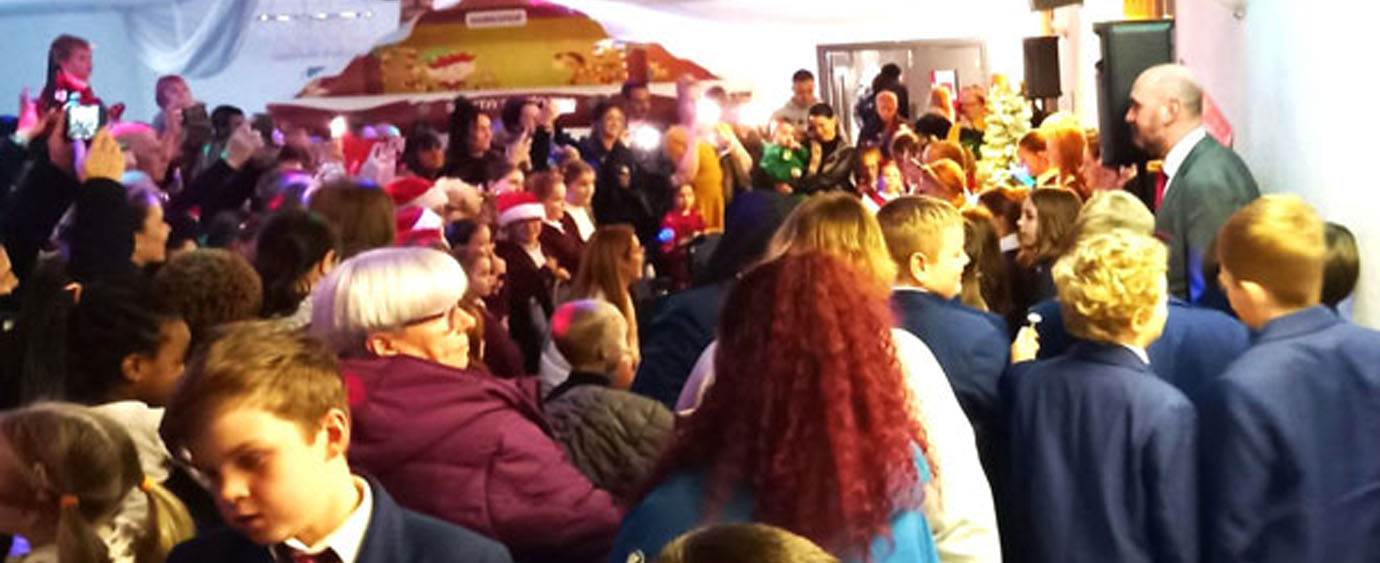 The Mayor and Mayoress of Trafford attended and remarked on the tremendous turn out and the community spirit shown from Freemasonry to the surrounding community.
Wayne hosted and performed at the event. and Urmston based schools Wellacre Academy, Woodhouse Primary, St. Mary's Primary and Urmston Primary School all attended with their school choirs to entertain the huge crowd that had filled The Venue. Urmston Musical Theatre finished off the entertainment with a fantastic rendition from their upcoming show Cinderella.
Group officer Ezra McGowan was mobbed by the children in his role as Father Christmas in his inflatable grotto. Huge thanks to him for giving up his time to support this event. Flixton Lodge's Mario Visconti donated a huge selection of sweets for Ezra to hand out, for which everyone is very grateful. Thanks also goes to South Eastern Group Charity Steward Darren Gregory, who was also on hand offering support throughout the event.
Also supporting this event was Wayne Devlin's wife, Val, who ran the raffle and was swamped with ticket sales all evening. A massive thank you to Flixton Lodge member Matthew Goodwin who donated all the fantastic raffle prizes.
This event was a great opportunity to invite the community into The Venue and let them see what Freemasonry has to offer in the community and that is exactly what happened. Many people thanked the Freemasons of Urmston for a lovely evening which was great to hear. They also stated: "See you next year!"
A fantastic time was had by all who attended and the event raised a grand total of £649.95 which everyone is absolutely thrilled about. A huge thank you to all who took part and attended this Masonic/community event.