In the current climate it is difficult to see beyond the immediate threat of the COVID-19 virus. However, it must be noted that due to the interruption in the 'normal' way of life, many are suffering due to the inability to access usual funds and means of charitable donations. One of those of particular concern is care homes which have struggled to cope in many ways of late.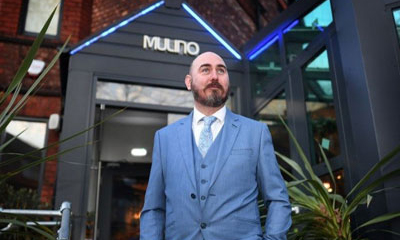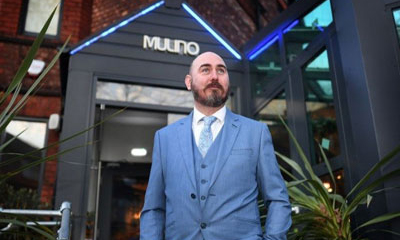 Amongst the very many items of unwelcome news that has been circulated was one which affected Wayne Devlin, a member of Hand and Heart Lodge No 4109, more than most. Tony Bennett, the renowned entertainer and a strong influence behind Wayne's singing career, has circulated an announcement that he has developed Alzheimer's disease. Wayne has thus decided to employ his talents singing in a 24-hour 'Swing-a-thon'.
All the songs that Wayne is going to sing will be from the Great American Songbook, and lasting for a full 24 hours as a salute to his musical hero Tony Bennett and to raise funds for the Alzheimer's Society. He said: "With family and friends having relatives with Alzheimer's, I have decided to support that charity as it has suffered badly from COVID-19." Unfortunately for Wayne, because of current restrictions, he is unlikely to be performing to the largest crowd of his career but will be in a room on his own!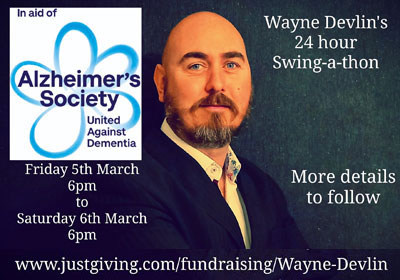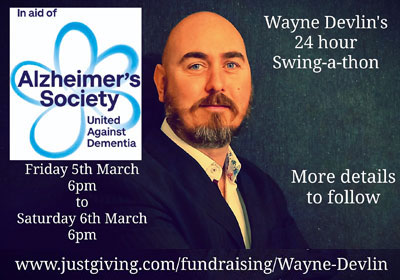 Wayne will begin singing on Friday 5 March at 6pm and finish on Saturday 6 March at 6pm in Mulino's Restaurant in Urmston in the new separate extension. Totally COVID secure and on his own behind glass, although I'm sure he would welcome a good turn out on the pavement outside to keep his spirits up and give him encouragement.
There will be lots of press covering Wayne's fundraising event, including upcoming interviews on BBC Radio Manchester next week, Irish TV, his own column in the Messenger Newspaper and the Manchester Evening News.
He has set a target to raise £5,000 and has already gained over £2,000 in donations, all of which will be going directly to the Alzheimer's Society. Donations for this tremendous cause may be made on Wayne's own 'JustGiving' page by clicking here.