When Bob Stafford was installed into the chair of Baldwin Lodge No 1398 in October 2009, he cannot have imagined that he would again be placed in the principal office of a lodge in another group in West Lancashire.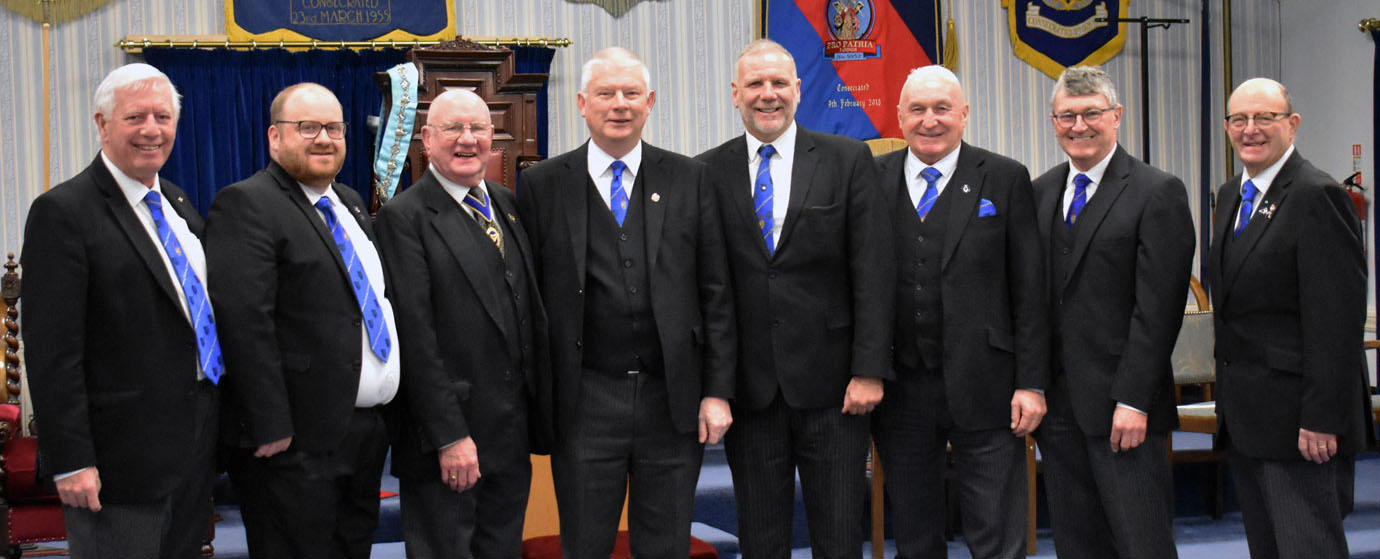 The police service had brought a young Bob Stafford to Barrow-in-Furness from his family home on the Fylde coast. Following his retirement from the Cumbria Constabulary, Bob and his wife Christine, decided to retire to the area where they had grown up.
The move for Bob to Thornton Cleveleys was a good day for Anchorsholme Lodge No 5854 as he became a joining member. He served in various offices before, in January 2023, he was declared master elect. His installation took place in February 2023. In accordance with the lodge bye-laws the meeting took place on a Saturday.
Several members of the Furness and South Lakeland Group made the journey to Cleveleys Masonic Hall to support Bob on his latest Masonic adventure. By virtue of the fact that he is a member of a lodge which also meets at Cleveleys, protocol permitted Past Assistant Provincial Grand Master David Grainger to represent the Provincial Grand Master Mark Matthews at the meeting.
It proved a splendid occasion with there being some differences to the ritual generally practised in the Furness and South Lakeland Group.
The installation banquet was thoroughly enjoyed by all before it was time for the journey home to the top of the Province.
 Picture kindly submitted by Su Sear.