Edward Friar of Tyldesley Lodge No 2572 travelled to Astley to present a cheque to Trever Barton MBE for the Red Rose Steam Society at the Astley Green Colliery Museum.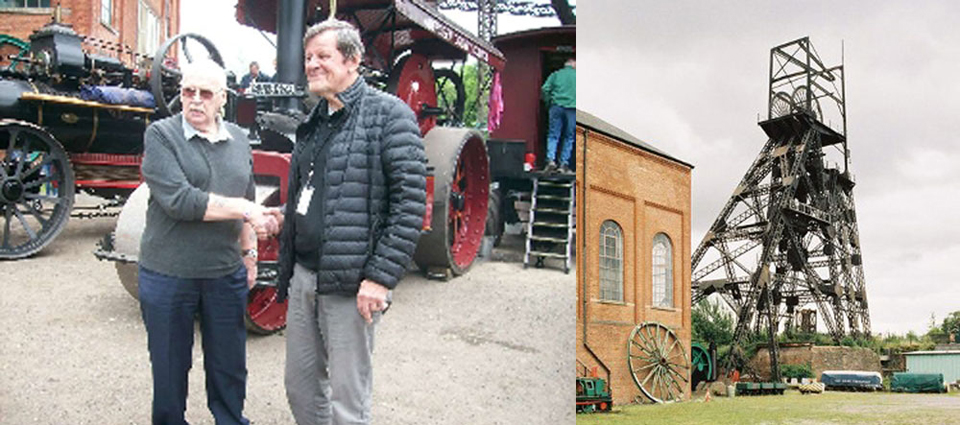 The Astley Green Colliery Museum is run by the Red Rose Steam Society in Astley near Tyldesley in Greater Manchester. Before becoming a museum, the site was a working colliery that produced coal from 1912 to 1970. The museum occupies a 15-acre site by the Bridgewater Canal which has the only surviving pit headgear and engine house on the Lancashire Coalfield which the Red Rose Steam Society charity is trying to save for future generations as it is important for them to know what went on there.
Edward has a very personal interest in Astley Green Colliery as both his father and brother-in-law used to work there as well as his father, albeit for a short time.