Lodge of Triumph No 1061 held quite a different lodge fund raising event at Ribblebank Field Sports, Hesketh Bank.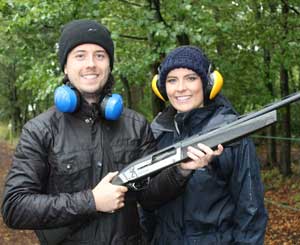 In his year as master, David Jenkinson was determined to try something different. His focus was centred around offering novices the chance of trying the sport alongside introducing non-Masons to experience lodge charity-raising events. Experienced guns were welcome and David was delighted that this category was supported by almost 30 enthusiasts from across West Lancashire and North Yorkshire.
20 novices were formed into teams and they received expert instruction from tutors Ian Turner, Chris Needham, Paddy Hurst and Chris Bruffell. Each novice fired 25 cartridges and many impressed the instructors with their shooting and overall gun control. Despite a mixed package of weather during the morning everyone was smiling and upbeat.
A 25-bird scorecard was duly completed by novices and the more experienced shooters. The best shot in the novice section was Alex Wilson who scored 15/25, who received his certificate and prize from Richard Dennison.  This was Alex's first ever visit to a Masonic fund-raising event and he was accompanied by his father Gary Wilson along with three other work colleagues from Inenco, Lytham.
The top-gun in the experienced category was won by Alistair Swarbrick with a massive 23/25 who received his certificate and prize from Ian Heyes.  Alistair attended the event with his friend Daniel Calderelli.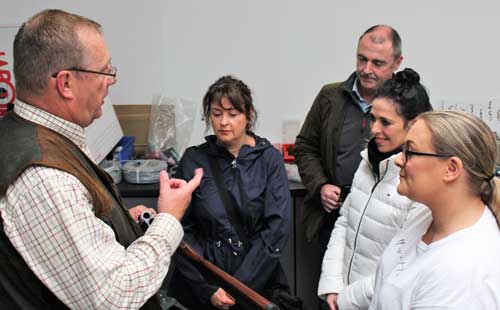 All novices were informed that they are to receive a special certificate of recognition following their basic shotgun instruction and completion of the 25-bird event.
At around 12:30pm a superb buffet was enjoyed by all and the raffle was drawn. A lucky number whisky draw raised £100 and was won by George Green.
David Jenkinson rounded off the event by thanking Ribblebank proprietor Sam Slinger for his kindness in facilitating the event and for making a significant financial donation to the proceeds. He thanked Ian Turner, the instructors and his mother and father, Gina and John Topping for their assistance in organising aspects of the day. David expressed his gratitude to all in attendance, those who brought raffle prizes and those who supported his ambitions in making this a great day for everyone who took part. David announced that the final amount raised should be somewhere around £1,000. He wasn't far away as the total stands at £930.
A few days later David Jenkinson and John Topping both took part in Blackpool's 'Ride the Lights' which raised over £120 from Lodge of Triumph So in one-week David raised well over £1,000 for our charities.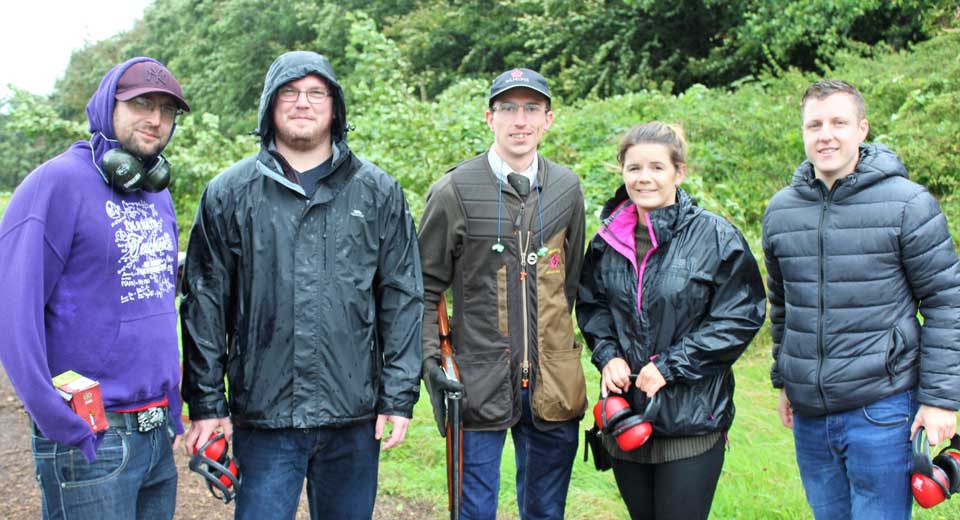 Words and pictures by John Topping.