Piel Castle Lodge No 6099 held its second installation of a new master since COVID-19 raised its head. Tony Jackson, the installing master for the ceremony, was delighted to warmly welcome as their principal guest, Assistant Provincial Grand Master Peter Schofield, on this splendid occasion.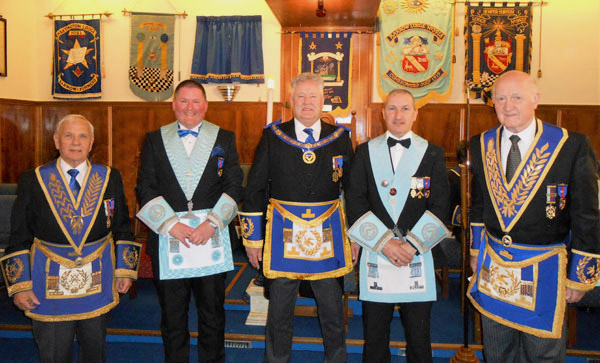 Peter was supported by grand officers Roly Saunders and Alan Jones. Also attending were group chairman Gary Rogerson, vice chairman Alan Pattinson and group secretary Chris Gray. In addition, making the event even more special were acting Provincial grand officers Dave Shaw, Matt Kneale, Tim Gill, and Mark Little, who all added more splendour to the ceremony.
Dave Cottam was installed into the chair of King Solomon by Tony Jackson in a superb style. This ceremony came at the end of a second year for Tony, after having been WM in 2017-18. When Tony took the chair for a second time, it did not surprise anyone. "Masonry", said Tony, "runs in our family and I am proud to have been able to serve Piel Castle Lodge once more. My father, Gerard, was in the chair of Piel Castle Lodge in 1982, whilst my grandfather, Eric, was in the chair in 1965-66.
Tony, from the three generations of Jacksons to have been in the chair of King Solomon, is the only one to have taken the principal chair on two occasions and only the fifth in the history of the lodge. A remarkable achievement!65 brethren, visitors and guests attended and as usual in a Piel Castle Lodge meeting, they were very generous. The collection for Masonic charities raised £130 in the lodge room and the raffle at the well-received festive board made just over £400 for the lodge charity account and the building fund.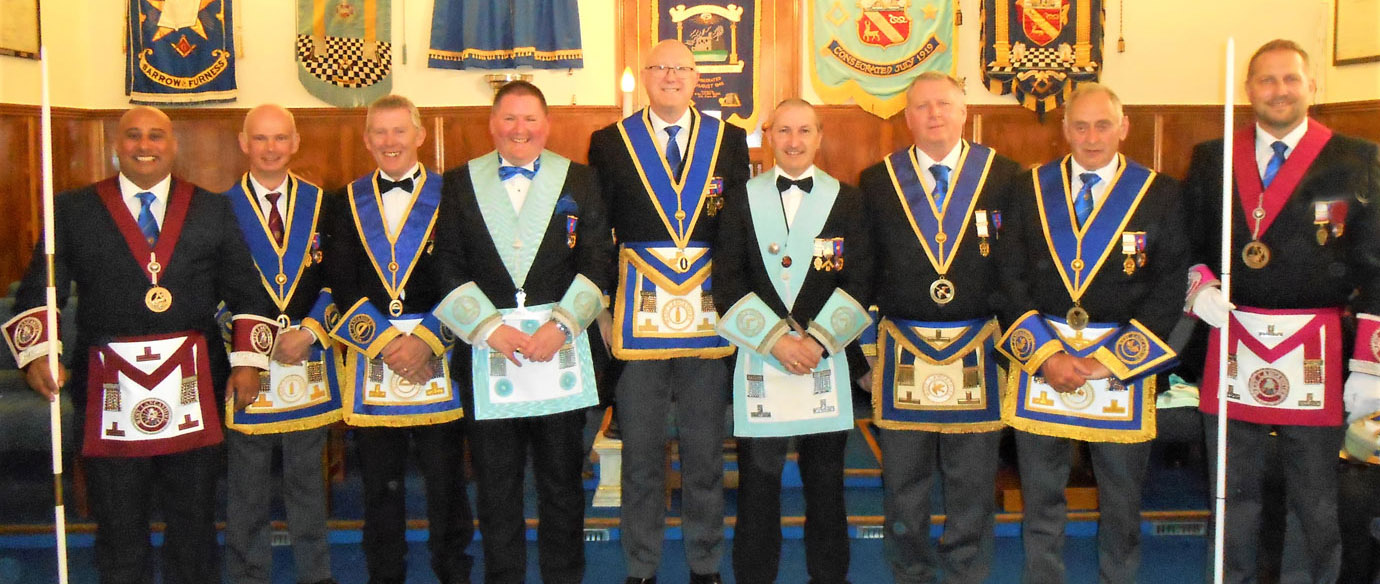 .