Phil Pattullo and his brothers Peter and Nick are keen cyclists and to raise funds for The Friends of Tithebarn they set out on a 180-mile round trip, cycling from Liverpool to Leeds and back! on the Leeds and Liverpool Canal.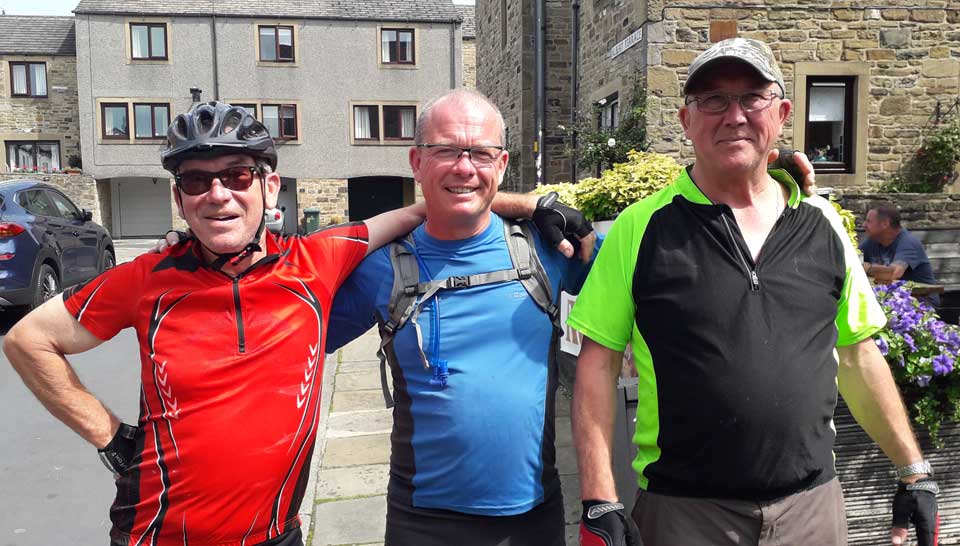 They set off from Hall Lane, Maghull at 6:00am on day one to Stanley Dock in Liverpool, (the official start point), after a good but wet start they progressed well, however, nearing Wigan the path was very tight and slippery, casting many doubts in Phil's mind about the sense in attempting the ride, but, they cycled on saying to themselves: "it's a good cause". They made steady but slow headway through the mud! 20 miles from Burnley Phil was flagging but Nick kept him positive, all the way to Burnley.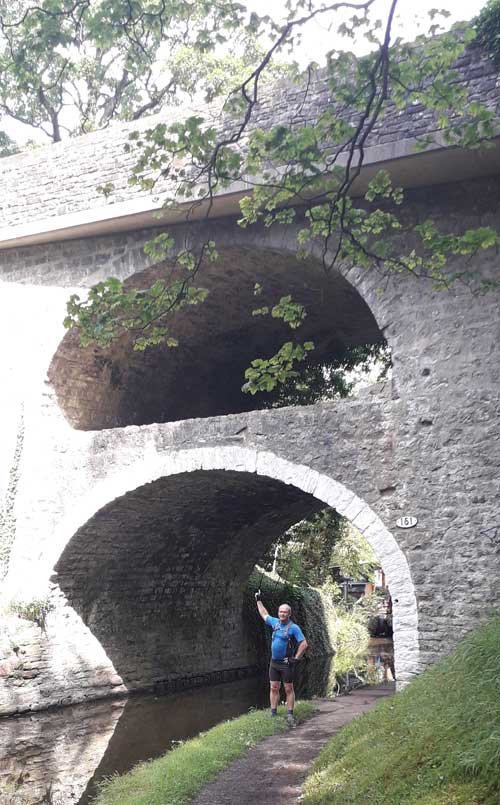 On day two they agreed to set out early to beat the weather, they made steady progress over the Pennines – through and up many locks, with one or two punctures on the way!
They stopped for lunch in Skipton and a pint of cider, oh no puncture ahh, well they all had another cider to kill time as they did not want to arrive in Leeds too early!
Before reaching Leeds the first signs of saddle soreness started to show, (more Vaseline required), they stopped for refreshments at The Railway Inn. Refreshed again they made very good progress arriving in Leeds at 5:30pm. After 60 miles they say they had a shower, a quick meal and straight to bed – No cider? Really?
Day three saw the start of their return journey, heading for Burnley,  they  made very good progress to Skipton where we stopped for lunch at the Yorkshire Rose pub, (a big thanks to the manager who donated £10 to the fund).  Setting out again after lunch they made good progress to Burnley. Shower,  meal and  early to bed. – No cider? Really?
Day four within 2 minutes it was raining hard, Nick skidded and over, (slight cuts and bruises), two hours later breakfast and off for top locks for refreshments, final stop Burscough. Riding the last part of the canal Phil says he became very weary, but with the support of his brothers he didn't come to grief in the canal and finished the ride in one piece!
Phil sends special thanks to his brothers for taking part, John Sulley (Province of Cheshire), John McKenna, Fred Bemand, George Christie, Brian Jackson, Steve Lynton, Ian Turner (all members of the Blenhein Lodge No 7519) for their support, before, during and after the ride.
To date the ride has collected £760 and donations are still coming in.