The Warrington Group Annual Carol Service was once again held at St Thomas' Church, Stockton Heath for an evening of carols and readings.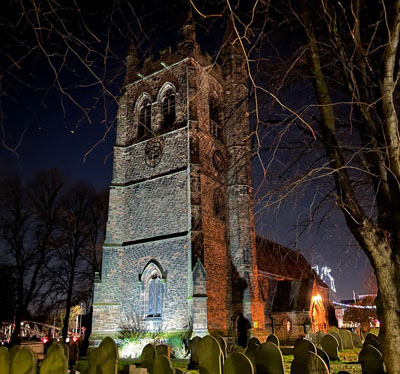 This was the first time in the last three years this could take place due to the pandemic and it was really nice to come together with the brethren and their families to celebrate Christmas. Numbers were lower than in previous years with around 40 brethren and their families in attendance but a lot of the brethren have caught the dreaded seasonal cold and we wish them a speedy recovery.
For the service, members of the Warrington Group were joined by Cadishead Public Band and Peter Blease playing the organ. The service was led by Reverend Michael Ridley, who has been the vicar at St Thomas' for 17 years. It consisted of a number of readings by members of the Warrington Group and their partners, each presented throughout the service, with renditions of many traditional Christmas carols in between the readings.
Each of the readings was read in turn, starting with John McIntyre, Warrington Group Secretary reading: The prophet foretells the coming of the saviour from Isaiah 9: 2,6 and 7, followed by Millie Santus reading: The Angel Gabriel salutes the Blessed Virgin Mary from St. Luke:1 26 to 33. Paul Santus – IPM Boteler Lodge No 7367 reading: Tells of the birth of Jesus St. Luke 2: 1-7.  Andy Barton, Warrington Group Chairman reading: The shepherds go to the manger; from St. Luke 2: 8-16. Patricia McIntyre reading: From Gabriel's revelation by Godfrey Rust. John Tyrer, Warrington Group Vice Chairman reading: The wise men are led by the star to Jesus from St. Matthew 2: 1-11 and finally, Reverend Michael Ridley reading: St John unfolds the great mystery of the incarnation from St. John 1: 1-14.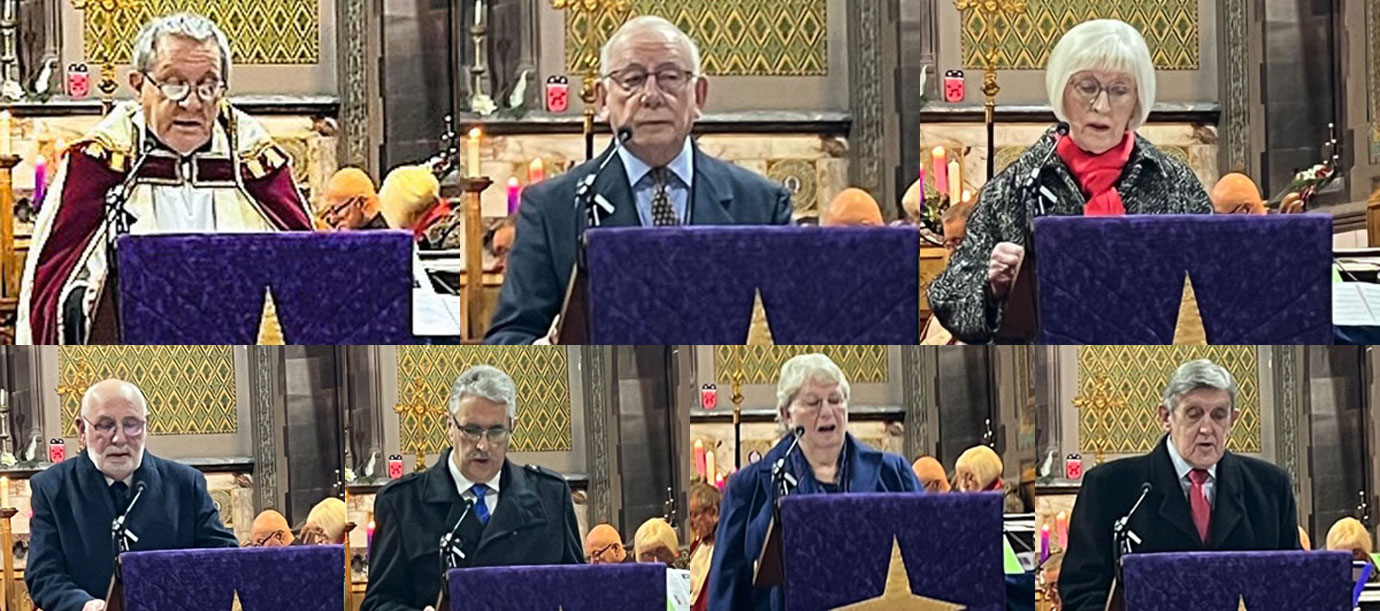 A collection for St Thomas' Church was conducted followed by prayers and The Blessing before the service was closed with a number of carols performed by The Cadishead Public Band.
On behalf of all the members of the Warrington Masonic Group, the committee would like to wish everyone a Merry Christmas and the best of health and happiness for 2023!

Story and pictures by Neil Thomas.