Sadly, following on from their centenary celebration in November 2022, the companions of Empire Chapter No 3257 decided to return their charter in late January 2023.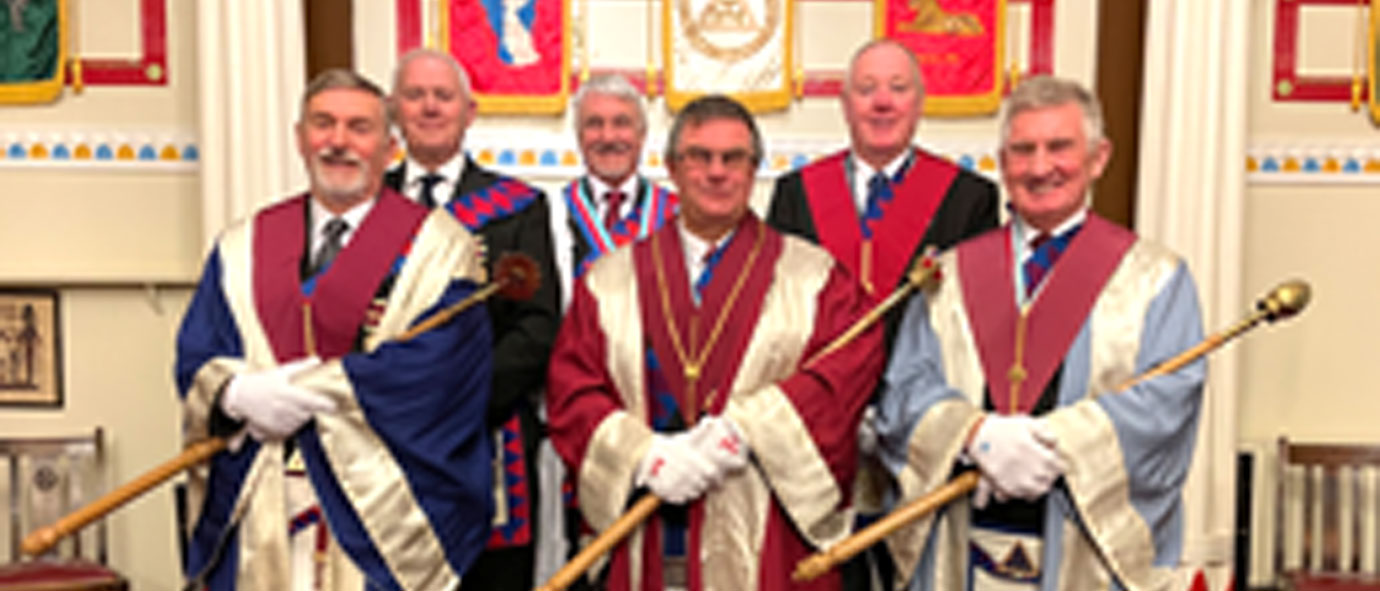 Empire Chapter was founded in 1922 by its founders in association with their mother lodge, the then Empire Lodge No 3257. The lodge itself had been consecrated in 1907 and would in 1914 become part of the Third Liverpool Group within the newly formed group system throughout the Province of Lancashire (Western Division).
When Empire Chapter was formed, the 26 founding members are believed to all be from this one lodge, then meeting at The Bears Paw on Lord Street. The centenary of the chapter it is thought matched the splendour of its consecration 100 years previous with all the pomp and ceremony the Provincial team brings, greatly enhancing the evening.
However, having reached this milestone the members decided they had fulfilled the last wish of the late John Jackson, and it was with great sadness that his son and first principal, John Jackson Jnr, returned the charter to the Liverpool Group Chairman David Johnson prior to their scheduled installation.
David expressed his gratitude to their service to Empire Chapter and wished them well in their continuation in their future within Royal Arch in whichever chapter they choose to join.