David Baker, the installing master at Dalton-in-Furness Lodge No 6828, 2023 installation meeting, opened the proceedings in due and ancient form with his usual perfection.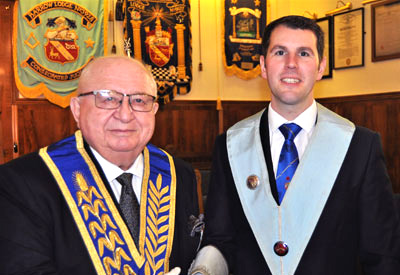 Even David must have been very pleased that the installation numbers seemed to be returning back to pre-COVID days, as 92 members and visitors certainly warranted the moving away from their own lodge in Dalton to the 'Fairfield' in Barrow-in-Furness.
It also bears witness to the amount of visiting achieved by David during his year in the chair. Before proceeding any further, David had one last personal statement to make, which was to congratulate Owen Osmotherley and Peter Dismore on gaining promotion in the Provincial honours list this year. The news was greeted whole heartedly by all attending.
David, having dealt with all the usual communications of the lodge, then warmly welcomed John Quiggin as the representative of the Provincial Grand Master Mark Matthews, and hoped he would enjoy the ceremony and the banquet later down stairs. John was accompanied by grand officers David Grainger, Roly Saunders, Alan Jones, Ralph Walker, John Wrennall, David Kellet, Phil Preston and Barrie Crossley. Gary Rogerson, Chairman of the Furness and South Lakeland Group, along with fellow group executive officers Alan Pattinson and Chris Gray all added to the grandeur of the ceremony.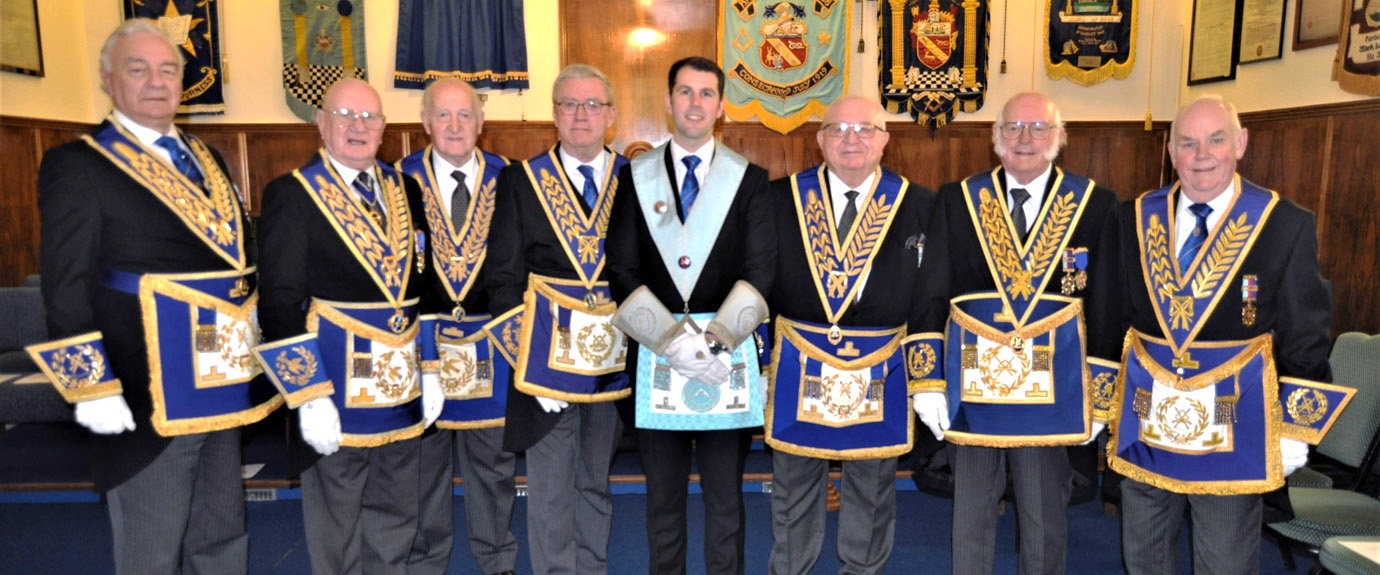 The camaraderie of the lodge being so strong, David knew the brethren of the lodge would help and support Dan Greaves, the master elect, for the ensuing year with the same enthusiasm and dedication as he had experienced.
David began installing Dan in a touching and heart-felt manner, which never faltered throughout. Owen Osmotherley, the director of ceremonies, had obviously worked hard with his officers and it showed. The ceremony was excellent and everyone who had a part to play shone like the brightest star.
Eliseo Terre Jr, Francis Pajarillaga and Howard Ching performed the third, second and first degree working tools respectively. They were outstanding. If they performed like that on a certain television programme overseen by Simon Cowell, they would be classed as the 'stars' of the future. Indeed, if they continue to dedicate their daily advancement in Masonry in the same style, the lodge will definitely be in very safe hands.
Frank Pearson, David Grainger and Reg Wilkinson addressed the master, wardens and deacons respectively. Frank, David and Reg were dignified and word perfect in their delivery. John Quiggin orated the address to the brethren of the lodge as someone commented: "With a voice of knowledge and understanding; beautifully delivered."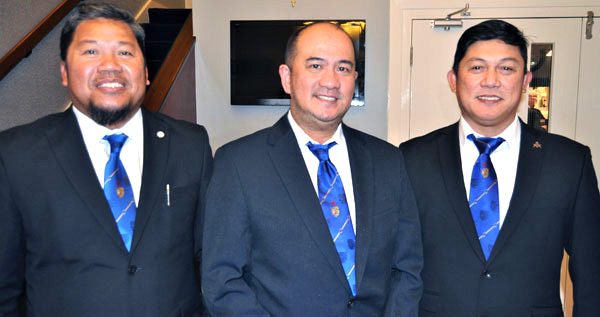 The first duty of his year in office generated a sparkle in John's eyes as Dan passed him a couple of cheques! £250 for the 1st Duddon Scout group and £500 for the West Lancashire Freemasons' Charity. John thanked the brethren of the lodge for their generosity on behalf of the people who the donations would eventually benefit. He also commented on the fact that, 'if it wasn't for Brian Coward, the lodge would have had a full house of light blues taking office!'
Praise was again heaped on the lodge, as the amount raised by the brethren from the raffle was £575 for lodge funds; £112.50 from yellow envelopes, £20 from the masters in office and a further £306.11 for Masonic charities. The ceremony ended, having been a splendid occasion, as the evening continued with a superb meal downstairs. Here, John made another reference to the stars, as he mentioned a 'galaxy' of grand officers being present. "Galaxy", he said, "referred to stellar remnants, but there are only new stars being formed here this evening!"
Dan was suitably equipped for his year in office, as David passed him a tub for the sweets he will have to purchase, new black socks and his good wishes for a healthy and enjoyable year to come. A superb ceremony, a fine banquet and a bit of fun.  Freemasonry is certainly thriving at the 'top of the Province.'