Any Fylde Freemason worth his salts will immediately and enthusiastically express his appreciation of the Masonic Hall in Blackpool: the warmth of its camaraderie, its sparkling conversations and its ambiance redolent of all that is brightest and best in Freemasonry.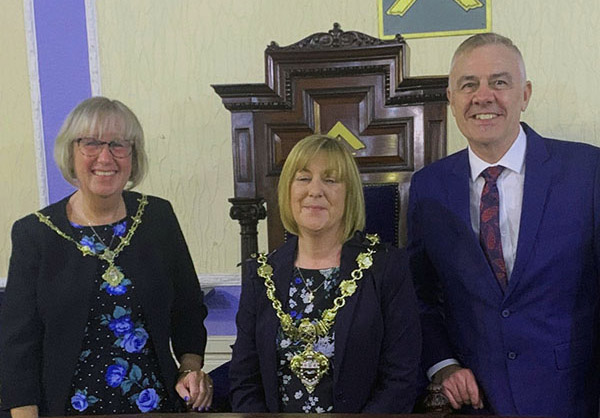 And the atmosphere in that great edifice was even richer than usual when hosting the Blackpool Group's annual 'Charity Giving Night', at which members of lodges and chapters from throughout the group presented donations to representatives of the charities that they have supported during the year.
Benevolence has always been at the core of Freemasonry from its earliest foundations and is still its primary function. Mother Teresa once said: "It's not how much we give but how much love we put into giving."
Well, the huge amount donated at the Blackpool Group Charity Giving Night was definitely given straight from the heart. An incredible £83,352.10 was donated to over 30 charities by representatives from some 18 lodges and chapters during the proceedings.
At his first major official function since his appointment as Chairman of the Blackpool Group, Stephen Jelly welcomed a galaxy of distinguished guests that included Mayor of Blackpool, Councillor Kath Benson, Councillor Therese Clark, Councillor Christian Cox and MP for Blackpool North and Cleveleys Paul Maynard.
Following his opening remarks in which he thanked all those attending, Steve went on to mention the colossal sums that the Masonic Charitable Foundation and the West Lancashire Freemasons' Charity donate to a wide variety of good causes each year, stating that of great significance is that all the monies raised come directly from Freemasons and their families. "We do not make public collections; all is raised directly from the membership", Steve said.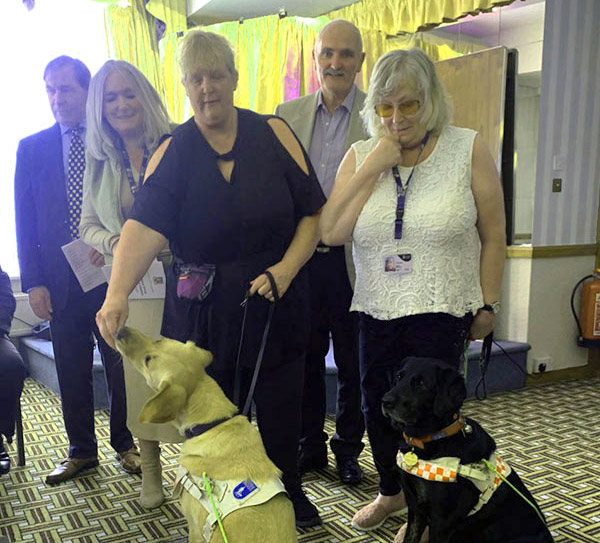 Representatives from the attending charities were then invited to receive cheques from donating lodges and chapters and to give a short presentation on the work of their charity and an explanation of where the proceeds will be spent. Many of these were very moving and emotional appeals that left a dramatic impression on those in attendance.
Despite the solemnity at the root of the occasion however, the evening was certainly not devoid of humour and entertainment. All of the representatives of the charities present gave eloquent and informative presentations, with some recounting comical or impassioned anecdotes to reinforce the impact of their charity's work.
Ensuring that the evening ran smoothly, outgoing Group Charity Steward Ian Stirling and his successor Robert Marsden had worked tirelessly to compile a programme that was crisp, efficient and compelling; a programme on which Regional Charity Steward Ted Rhodes looked upon with great pride.
Charities in attendance were diverse and the amounts donated were varied; ranging from a phenomenal sum of £12,726 to Trinity Hospice and £11,095 to North West Air Ambulance to more modest, yet equally appreciated sums that were donated to smaller local and specialist causes.
In his closing remarks, Steve thanked all the charities for their presentations and the brethren of the Blackpool Group for their generosity, adding that the support the Freemasons had received from the Mayor of Blackpool Councillor Kath Benton and MP Paul Maynard was also highly valued.

26th President of the United States of America and ardent Freemason, Theodore Roosevelt, encapsulated the spirit of benevolence in Freemasonry when he wrote: 'There is not a man of us who does not at times need a helping hand to be stretched out to him, and then shame upon him who will not stretch out the helping hand to his brother.'
The helping hand was most certainly stretched out at the Blackpool Group Giving Night and we are all now that much richer for having given so generously, £83,352.10.