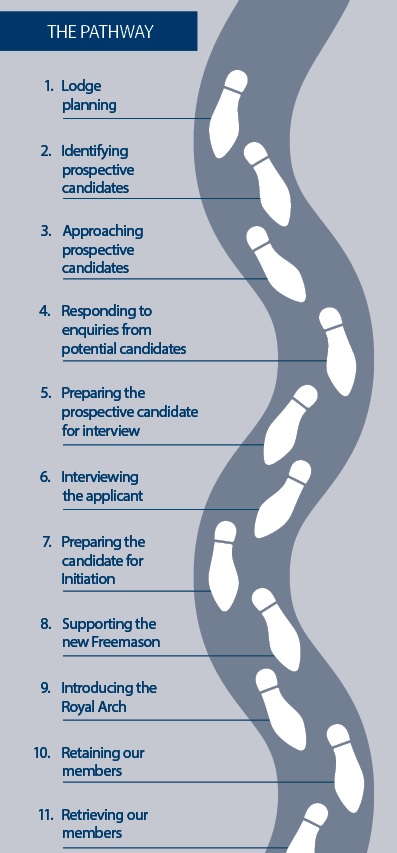 One of the objectives in the UGLE 2015-2020 strategy was to secure the future of Freemasonry, to improve our structure for the attraction and retention of members.
In order to deliver on that objective UGLE have prepared the Members' Pathway, which provides a structured approach for lodges to follow in order to attract and encourage potential new members whilst at the same time retaining and adding value to the existing membership.
The Pathway Steps 1-11 can be downloaded /  viewed by clicking here.