Many brethren will know David Tattersall, as one of his many attributes is the role of organist at meetings of Provincial Grand Lodge as well as Provincial Grand Chapter. David is the current WM of Lodge of Peace and Unity No 314, based within the Preston Group,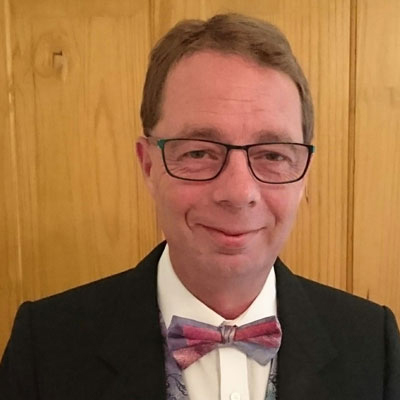 Outside of freemasonry, David is the organist at Sefton Road United Reform Church in Morecambe; the church was supported by the late Colin Penty Wright, PProvGM, who was an elder of the church.
Music is regarded as a great emotional envelope, which, perhaps, explains why so many have expressed their delight at its melodies:
"Ah, music," he said, wiping his eyes. "A magic beyond all we do here!" – J K Rowling,
"Music touches us emotionally, where words alone can't." – Johnny Depp.
"Where words fail, music speaks." – Hans Christian Andersen.
"Music is the universal language of mankind." – Henry Wadsworth Longfellow.
"Who hears music, feels his solitude peopled at once." – Robert Browning,
"Beethoven tells you what it's like to be Beethoven and Mozart tells you what it's like to be human. Bach tells you what it's like to be the universe." – Douglas Adams.
"Music is an agreeable harmony for the honour of God and the permissible delights of the soul." – Johann Sebastian Bach.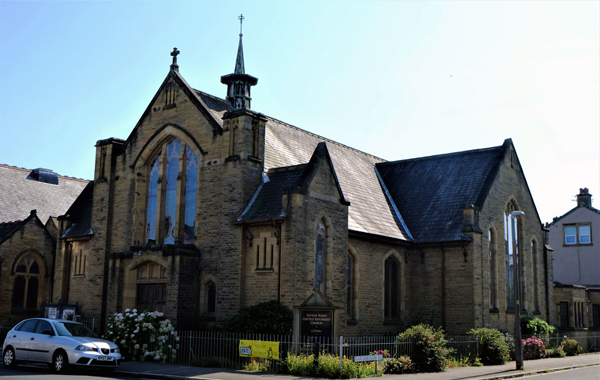 With this principle in mind the brethren of Lodge of Peace and Unity have been regaled with weekly recitals every Friday evening by David Tattersall. One of the regular lodge Zoom meetings was devoted to this theme, where, on that occasion, the topic was: 'There's no such thing as the wrong tune'.
The recitals, thus far, have included works by: Archer, Bach, Buxtehude, Clarke, Darke, Dubois, Elgar, Handel, Ireland, Massenet, Mendelssohn, Stainer, Sullivan, Thalben-Ball, Walton, and Widor. At Easter, 2021, David played the moving and haunting tune: 'The Easter Hymn' from Cavalleria rusticana.
The members of Sefton Road United Reform Church have had to endure the hardship of lockdown like everyone else. Consequently, David has played music, which has been 'streamed' for the benefit of his church congregation. Many of the recordings can be viewed on YouTube.
The brethren are unsure that as we move out of lockdown and other restrictions, the recitals may cease, which, in turn, has the brethren wondering if the final recital will be akin to 'The last night of the Proms'. David Tattersall may require auditions for the solo item within 'Rule Britannia' It may be that on the occasion, some of the brethren may wish to use the 'mute' key, the knowledge of which is a requirement for attendance at any Zoom meeting. With his knowledge of Masonic ritual and the keyboard, future meetings, whenever we are able to meet in person, will be pure opera.