At the end of January, a local newspaper, the Liverpool Echo, launched an appeal to raise £20,000 in support of the 'Cash for Connectivity' campaign. The aim would be to purchase internet enabled dongles for children in the Liverpool area so that they could continue their remote learning under the current lockdown in force due to the COVID-19 pandemic.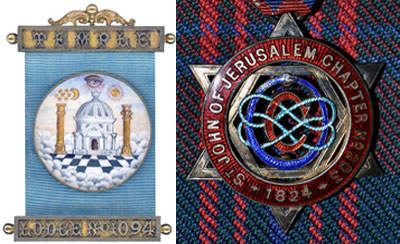 According to the Liverpool School Improvement Team, there are at least 3,283 children and young people in Liverpool struggling to learn at home because they do not have access to a stable internet connection.
Following on from their support of the recent Provincial Food Bank Appeal, the brethren of Temple Lodge No 1094 together with the companions of Saint John of Jerusalem Chapter No 203 decided to continue their support for the local children by each donating £250 to the appeal.
Representations were also made to the West Lancashire Freemasons' Charity who readily agreed to support the appeal, donating a further £1,000 on behalf of all Freemasons in Liverpool.
Both Temple Lodge and Saint John of Jerusalem Chapter would like you to echo their sentiments, if at all possible, by other lodges and chapters adding their donation to this worthwhile campaign to support the less fortunate children within our community.