The Masonic Charitable Foundation, together with the Versus Arthritis Charity, are sponsoring a newly appointed PhD student who is based at the University of Liverpool Institute of Ageing and Chronic Disease, to conduct research to find new ways to tackle chronic pain in patients living with a type of arthritis.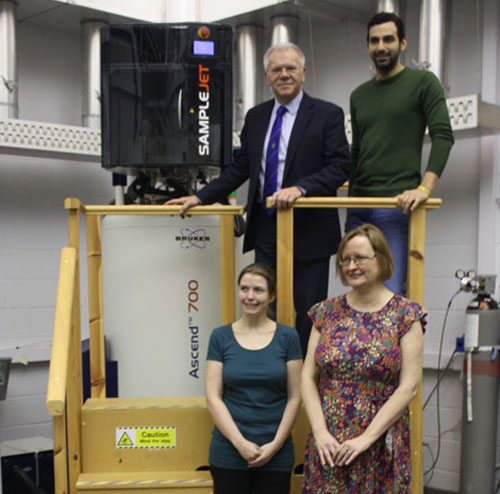 Rheumatoid arthritis currently affects over 400,000 people in the UK. The condition affects people of all ages and can cause devastating pain, making everyday tasks that many take for granted incredibly difficult. It is known as an auto-immune condition. This means that the immune system, which is the body's natural self-defence system, starts to attack the body's healthy tissues. In rheumatoid arthritis, the main way it does this is with inflammation in your joints, which causes pain, swelling and stiffness.
The Liverpool-based researchers hope that the new study will provide better treatments for the 100s of 1,000s of people who are living with the excruciating pain of rheumatoid arthritis and provide hope to those who have had little or no success with current analgesia and treatments. The researchers will attempt to re-programme a type of white blood cell, called neutrophils, which are involved in the body's natural healing processes.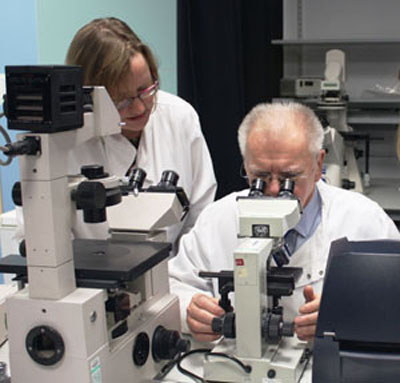 Previous research has shown that neutrophils can behave differently in patients with rheumatoid arthritis. The cells can activate several chemical processes that contribute to the inflammation and subsequent joint damage. The team are keen to develop a greater understanding of these chemical processes, in order to identify a new way to switch off or better regulate the harmful inflammation seen in patients with rheumatoid arthritis. This study may allow the researchers to identify new treatments that reduce joint damage and improve mobility.
Derek Parkinson was really pleased to attend the University of Liverpool to see the facilities and learn more about the work the £159,000 grant will support. Derek, who himself had a long and successful career in medicine, met the PhD student Michele Fresneda Alarcon and the supervisors he will work alongside, Dr Helen Wright and Dr Marie Phelan. It was a very interesting visit, and Derek was given a tour of the research facility's state of the art research equipment by Dr Phelan.
Then it was into the laboratory where Michele and Dr Wright explained the cellular work they were doing and showed Derek some examples under the microscope and then how the software analysed and collated the results.
Dr Helen Wright was a wonderful host for the visit and said: "We are absolutely delighted that Versus Arthritis and the Freemasons have chosen to fund this PhD scholarship. This research will unlock the secret to switching off unwanted immune cell activation in rheumatoid arthritis and identify potential new targets for development of drugs to treat those patients with the most debilitating and damaging disease.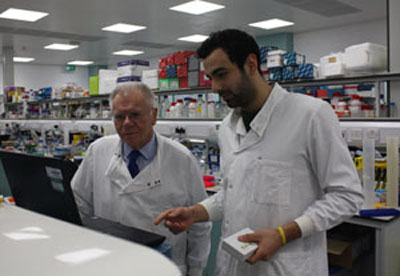 In addition, this scholarship will train and support an excellent young researcher and provide him with the necessary skills and training for a career in medical research."
In reply, Derek Parkinson said "As we are in mid festival, it is a great reminder to us all that the money we raise for the MCF is used for many different causes, including funding life-changing research. I'm very pleased that West Lancashire Freemasons have been able to support Michele in his hugely important research. If he and his colleagues succeed in finding a way to stop the pain caused by rheumatoid arthritis, they will be transforming the lives of 100s of 1,000s of people in this country alone and many 1,000,000s around the world."
The donations into the MCF come from the generosity of our members and it is rewarding to know that the money we put in those little white envelopes goes back into the community supporting great causes."