Stewart Aimson was installed in the chair of King Solomon in Vale Lodge No 5256 by installing master Paul Thompson, acting on behalf of the WM Don Polson. The representative of the Provincial Grand Master Tony Harrison was Jim Woods who was accompanied by Lancaster Group Deputy Chairman Scott Devine and Provincial grand steward Carl Horrax.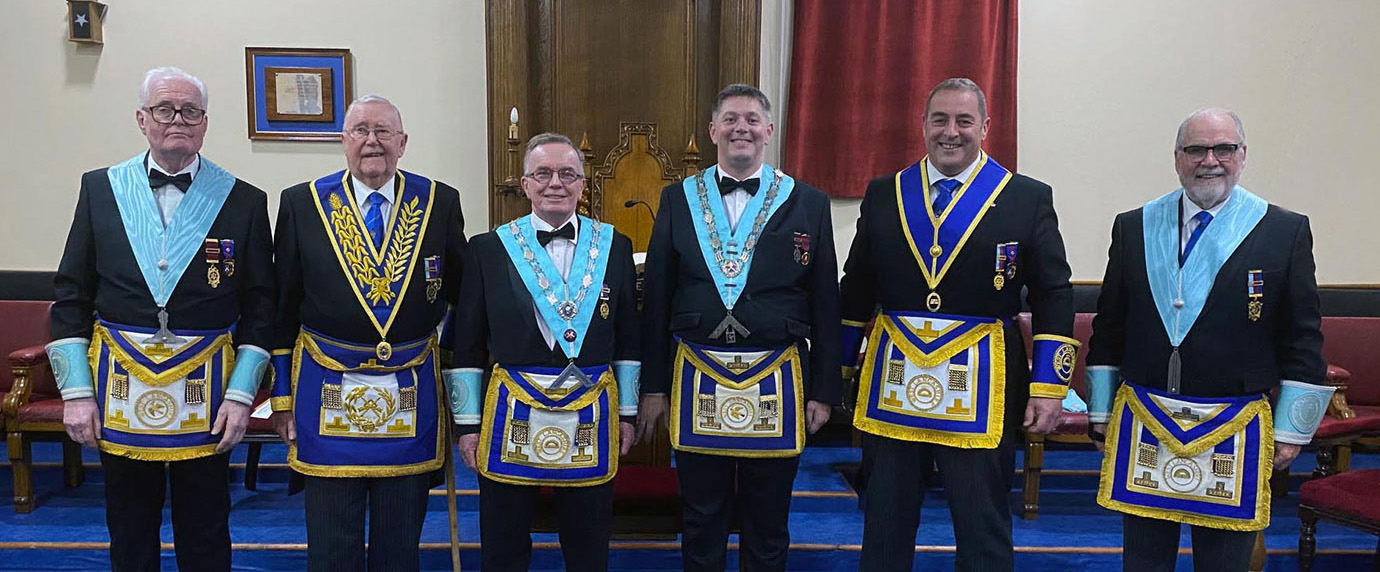 George Fox presented Stewart Aimson for installation. During Stewart's installation ceremony, the third degree working tools were presented by Kevin Isted, the second degree tools by George Fox and those of the first degree by Geoffrey Sackville-Wiggins. The address to the WM was given by George Fox and the address to the brethren of the lodge by the Paul Taylor.
Prior to joining Vale Lodge, Stewart first joined Morecambe Lodge No 1561 in 2007 and was WM in 2014. He was an acting Provincial grand steward prior to a promotion to Past Provincial Senior Grand Deacon. He has been first principal of Fortitude Chapter for three years and is a founder member of a stewards' lodge in Shropshire and a Mark Mason in St Helens.
Stewart is in training for a 174-mile bicycle ride along the "Way of the Roses" route from Morecambe to Bridlington in May 2022 to jointly raise money for St John's Hospice and the Masonic Charitable Foundation. He is a local taxi driver and is married to Julie, a lady Freemason who is WM of Morecambe Lodge No 15. They have two children, Lexi and Xander.
The organist was David Tattersall and the master's song was performed by George Fox. The festive board raffle raised £220.