Widnes Masonic Hall was the venue for the brethren of St Paul's Lodge No 5459, who had the pleasure of initiating father and son Martin Ryan and Jack Dale. The lodge was opened in due form at 7 pm by the WM Ian Locke and after the dispensation was confirmed the ceremony could begin.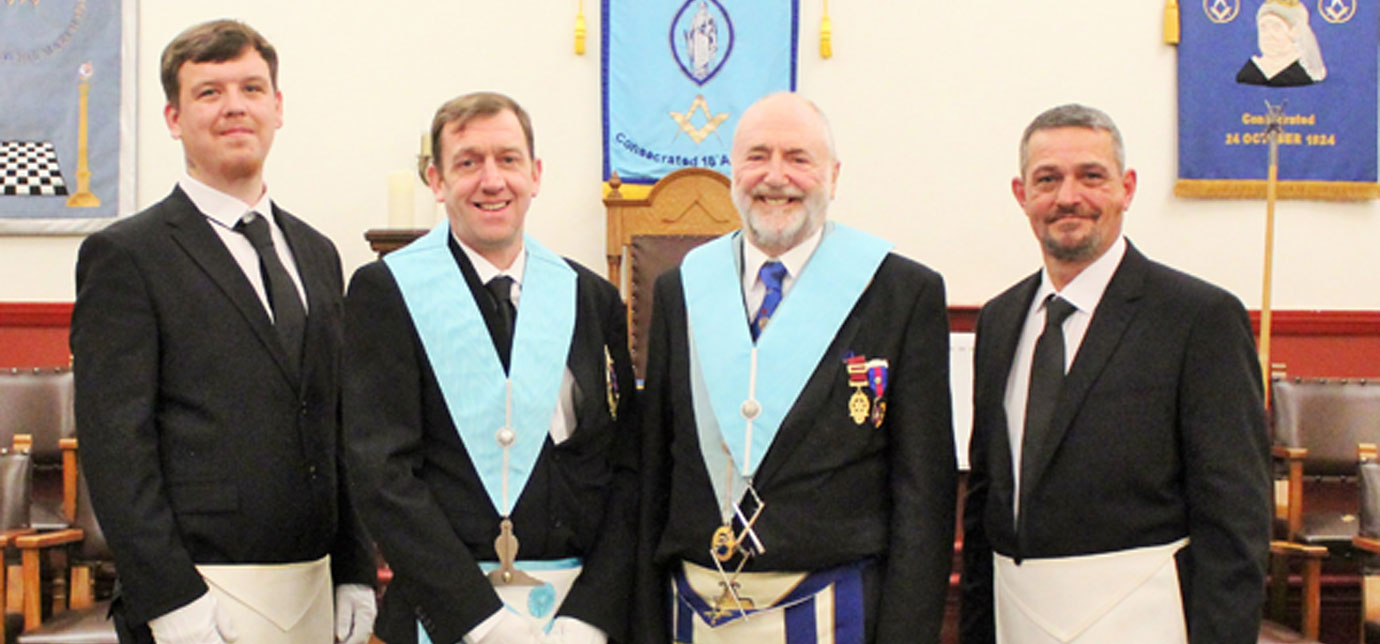 Jack Dale entered the lodge first and then the junior deacon Tony Hamilton took control and in a confident manner guided Jack around the temple. The ceremony of initiation was conducted by Ian Locke in an excellent manner, ably assisted by another father and son team, junior warden Dave and senior warden Adam Berrington. At the appropriate time, Jack left the temple to restore himself to his personal comforts.
It was then time for Jack's father Martin to come in for his initiation. If double initiation ceremonies are to be done, this was the perfect example of just how to do it. Once Martin had been initiated, he too left the temple to restore himself to his personal comforts.
On their return both father and son were presented to newly passed to the second degree Dean Marsh who presented the first degree working tools, Dean presented the working tools in a self-assured manner which bodes well for the future of St Paul's.
David Clews finished the evening by presenting the charge after Initiation in what was a word-perfect manner to the acclaim of all those present, to say this was a good ceremony would not do justice to the obvious hard work put in by all the brethren of St Paul's.